Universal Robots, cobotism in the spotlight at ALL4PACK Emballage Paris 2022
Universal Robots, a Danish manufacturer and global pioneer in the field of collaborative robotics, was at the trade show in Paris. The company presented for the first time in France the UR20, its brand new "cobot". Adrien Poinssot, Sales Director France at Universal Robots, agreed to tell us more.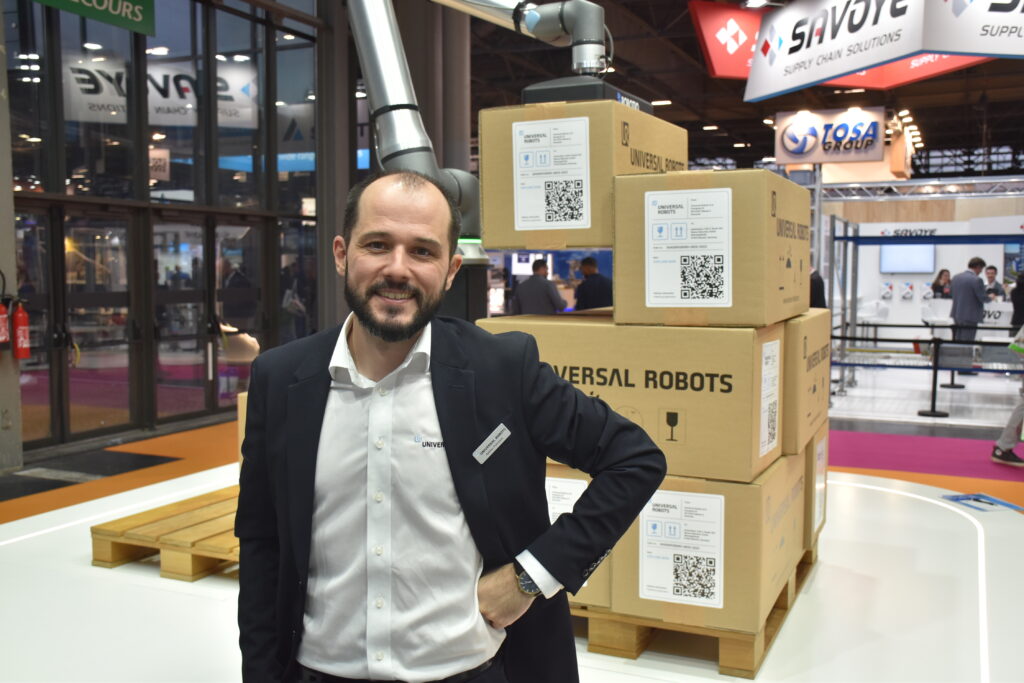 What is a cobot?
A contraction of "collaborative robotics", "cobots" are defined by Universal Robots as collaborative robots that are safe, easy to deploy and easy to use: they make automation easier than ever for companies of all sizes. They are designed to share the workspace with humans. In addition, their high adaptability makes them relevant for palletising, lifting, and a wide variety of field applications.
"What we try to convey at the various trade fairs we attend is that cobotism helps to give agility to a workshop, to automate it without sacrificing adaptability, while maintaining a certain pragmatism with regard to the activity and challenges that manufacturers may find themselves facing," says Adrien Poinssot.
The UR20, or Universal Robots at the cutting edge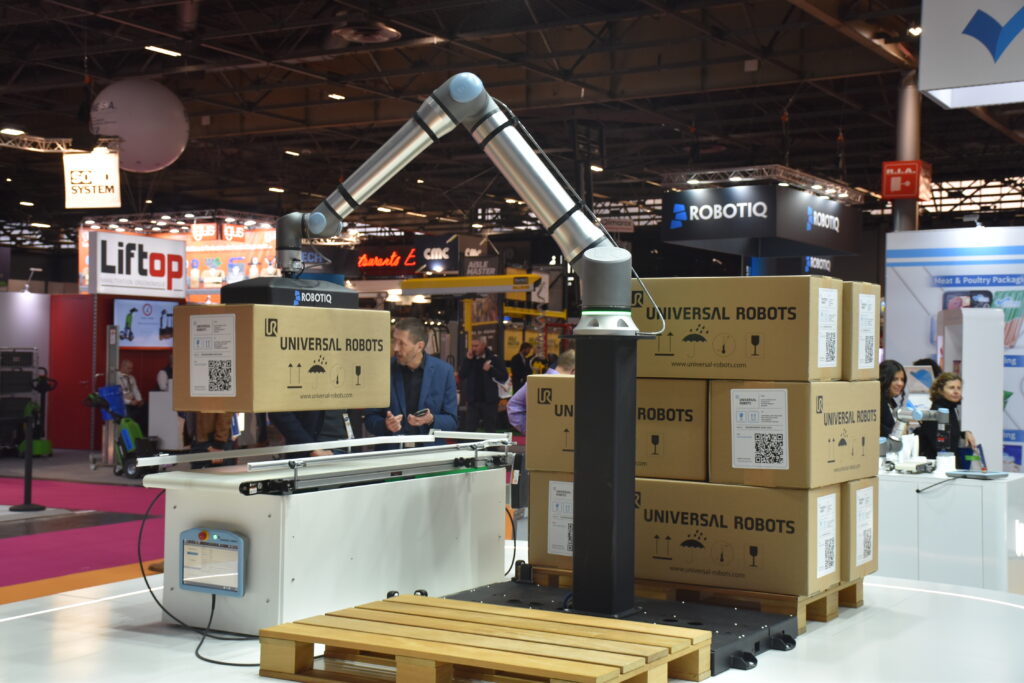 The best demonstration to date of innovation made by Universal Robots in the field of cobotics: the UR20 was the jewel in the crown of the company's stand at the show: it is the very first model in the new range of machines initiated by Universal Robots, designed to perform faster and more precise movements thanks to new generation articulations, as well as a more efficient and lighter design.
Twice as fast as its predecessors in previous ranges, the UR20 completely redefines cobotics, according to Adrien Poinssot. The device features fast and adaptable cycles with minimal downtime, and will adapt to palletising tasks as well as transferring parts, loading/unloading machines or even stowing in cartons. The machine automatically adapts to heavy and light loads of up to 20 kilograms and can be connected to a simple single-phase power supply.
In addition, its low weight of only 64 kilograms allows companies to do more in existing production spaces and adapt the cobot to the needs at hand. Designed as an adaptable and ergonomic palletising device, the UR20 operates in any environment with versatility and ease of use, and takes up much less space than other machines of its kind.
Its 1750mm reach has been designed to work over the full height of the standard Euro-pallet as well as American pallets, totally transforming the way companies pack and palletise products while limiting RSI and unpleasant tasks for employees, who can now concentrate on their real job.
Adrien Poinssot adds that "Universal Robot's aim is to stop using production teams as robots, and to delegate repetitive and thankless tasks to cobots, so that humans can take care of more rewarding tasks".
In conjunction with the UR20, the "UR+" range was also presented on the Universal Robots stand. It will diversify the UR20's missions through more than 400 packs of components, accessories, grippers and software.
Better production through cobotics
Universal Robots defines itself as a pioneer of this new way of robotising, which is unconditionally based on three predominant elements: "Simplicity of use, flexibility and speed of implementation are our mantras, regardless of the model", Adrien Poinssot repeats tirelessly, before adding that "these are the same basic principles that explain our loyalty to this exhibition".
"We are more than ever in phase with the needs of the industries: we intervene in all types of activity, including the packaging sector, which is a key sector for us, so much so that our customers are willing to produce faster, but also to produce better despite fluctuating contexts.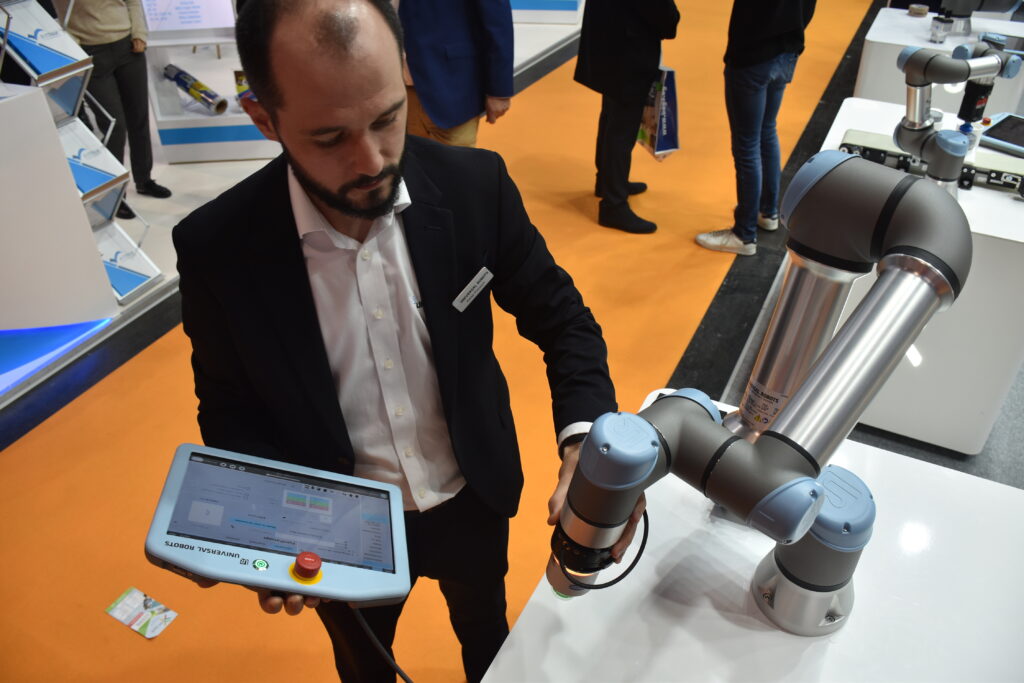 Universal Robots' Sales Director for France said he was very satisfied with the 2022 edition of ALL4PACK Emballage Paris. He believes that this is a must-attend event for Universal Robots, as the exchanges and discussions initiated at the trade show are a vector of evolution for all sectors concerned by the challenge of sustainable packaging. "We had a lot of traffic on our stand, especially thanks to the UR20 demonstrations, which generated a lot of fascination and questions from visitors. At least in terms of the interest generated, the objective seems to have been largely achieved.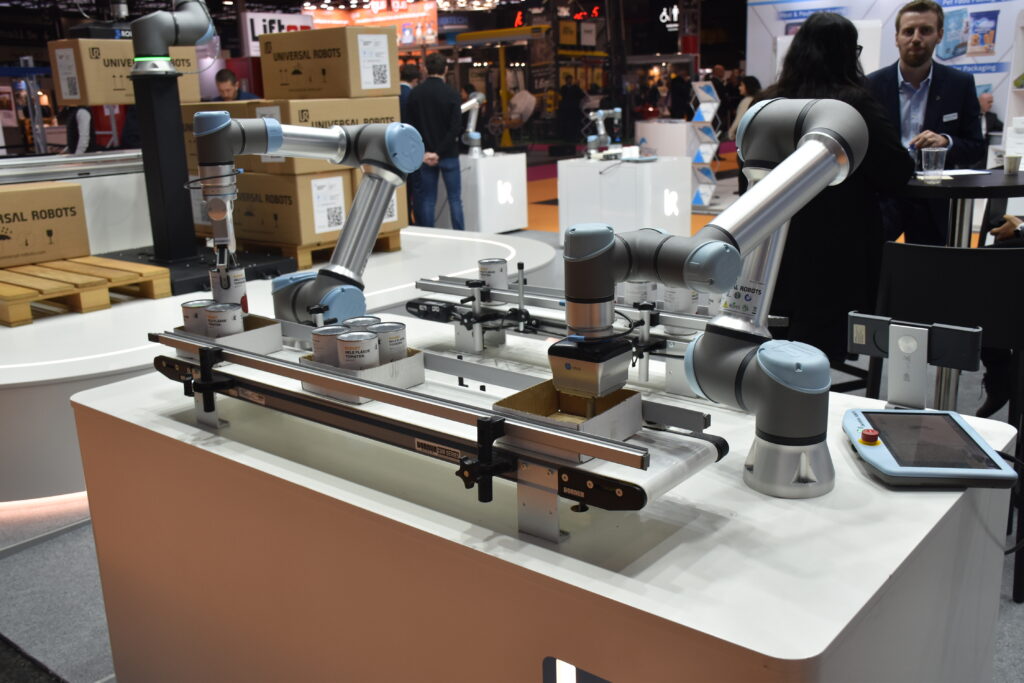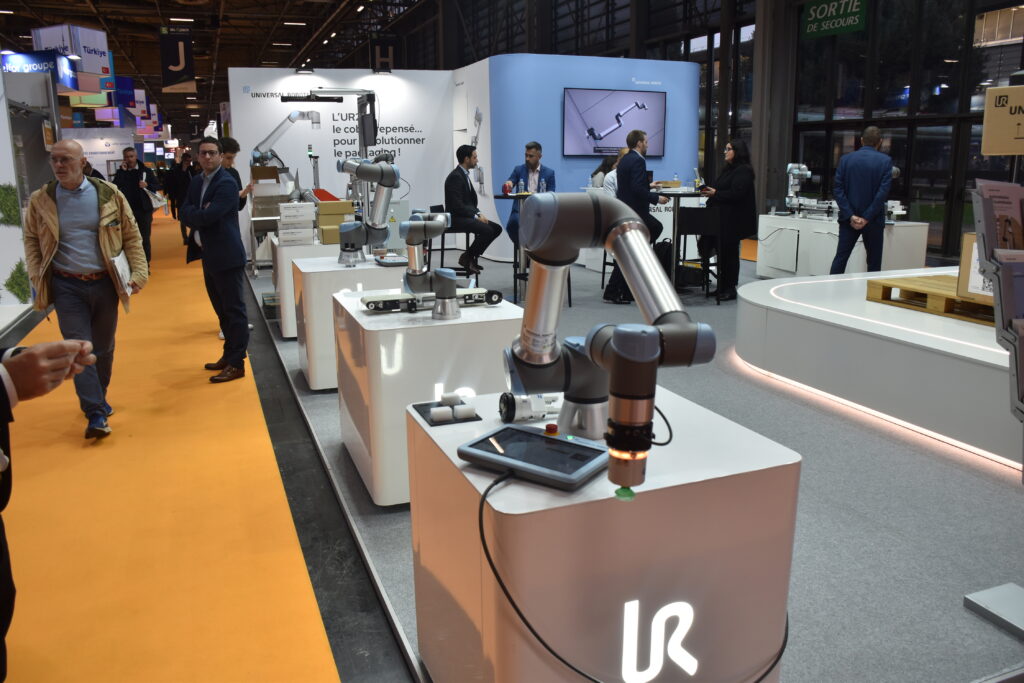 ---