Savoye wraps up ALL4PACK Emballage Paris 2022
This well-known company was present at ALL4PACK Emballage Paris 2022. Historically focused on the supply chain, Savoye is dedicated to fairer packaging by searching for more sustainable materials, as well as optimising the storage and transport of goods. Christophe Drapier, Deputy Sales Manager France at Savoye, shared his thoughts.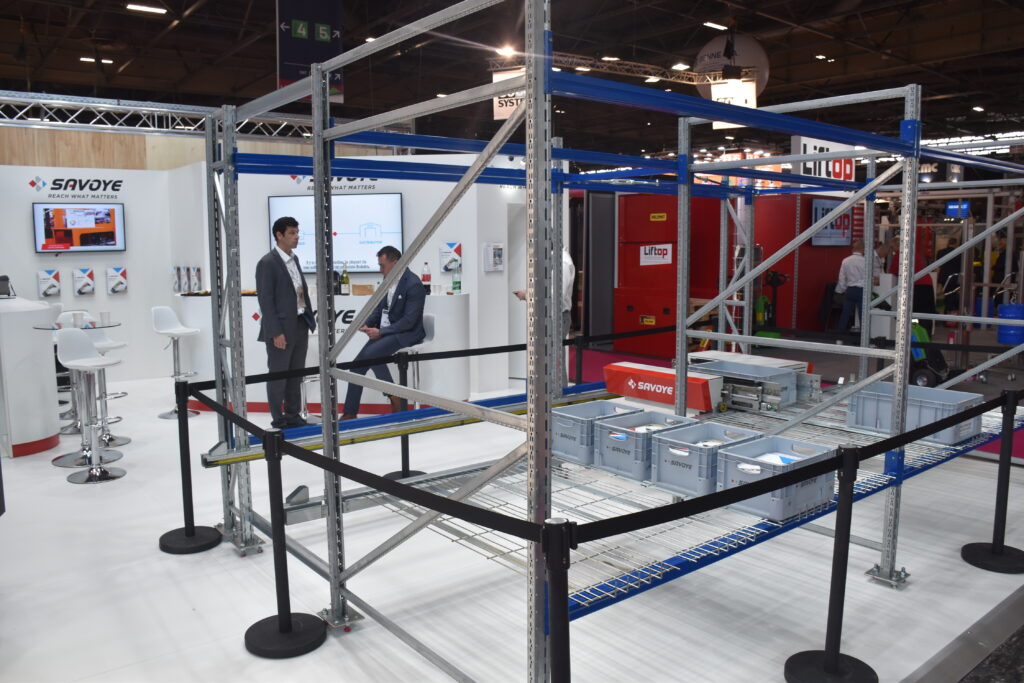 The company offers supply-chain solutions by taking care of cardboard packaging, wedging, and height reduction. The objective being, to implement less restrictive packaging. Savoye is also involved in WMS, offering management software solutions to optimise both storage and transport.
"Our machines are capable of managing any type of container format, regardless of where it was purchased from," says Christophe Drapier, deputy sales manager for France.
Savoye expands its field of application
"We have been at the show for a number of years. It is a complementary show in the sense that there is not only an audience interested in packaging, but also in everything related to the optimisation of preparation processes, both in the supply chain and in logistics centres. Hence the extension of our ranges to the stages upstream of the packaging process itself, in particular with ranges of 'goods-to-person' machines."
These systems for automatically moving goods to operators are a major step forward, in that they allow humans to concentrate on tasks other than collecting goods in the warehouse.
Savoye's new focus on goods-to-person
Savoye exhibited these new "goods-to-person" modules on its stand, including the "Haipick" range of autonomous order-picking robots, dedicated to performing tasks between workstations and product storage shelves. Designed to operate in environments ranging from 0 to 45°, these robots navigate autonomously and ensure the handling and routing of goods to the operator.
They can handle bins and cartons up to 600x400mm in size, with heights ranging from 120mm to 400mm, and a maximum weight of 30 kilogrammes. Finally, they can be set up in both "single order picking" and "break-down wall" mode, to distribute the same product reference in several orders to be picked simultaneously, thus offering all the adaptability and efficiency necessary for the logistics process.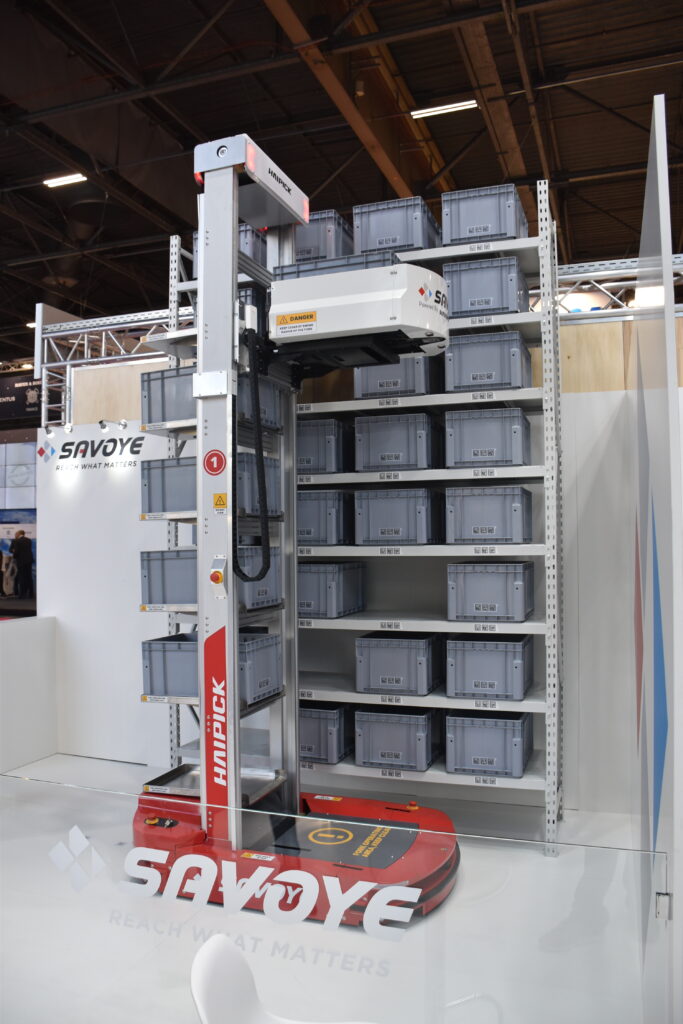 ---