Resilux's contributions at the ALL4PACK Emballage Paris 2022 meeting
Resilux was present at the major packaging professionals' meeting ALL4PACK Emballage Paris 2022, which took place from 21 to 24 November at the Parc des Expositions in Villepinte. Daniel Rico Lopez, account manager for Resilux Iberica, tells us more.
Founded 26 years ago in Wetteren, Belgium, the company specialises in the injection moulding of preforms and blow moulding of plastic containers for the beverage, food and non-food sectors.

"More recently, Resilux has also specialised in PET solutions that are friendly to people, the planet and products," says Daniel Rico Lopez. "We are regulars at ALL4PACK Emballage Paris, a very important trade fair for us."

Since 1993, Resilux's Poly Recycling unit has been recycling PET beverage packaging into high-quality r-PET flakes. "We are first in quality," Lopez continues.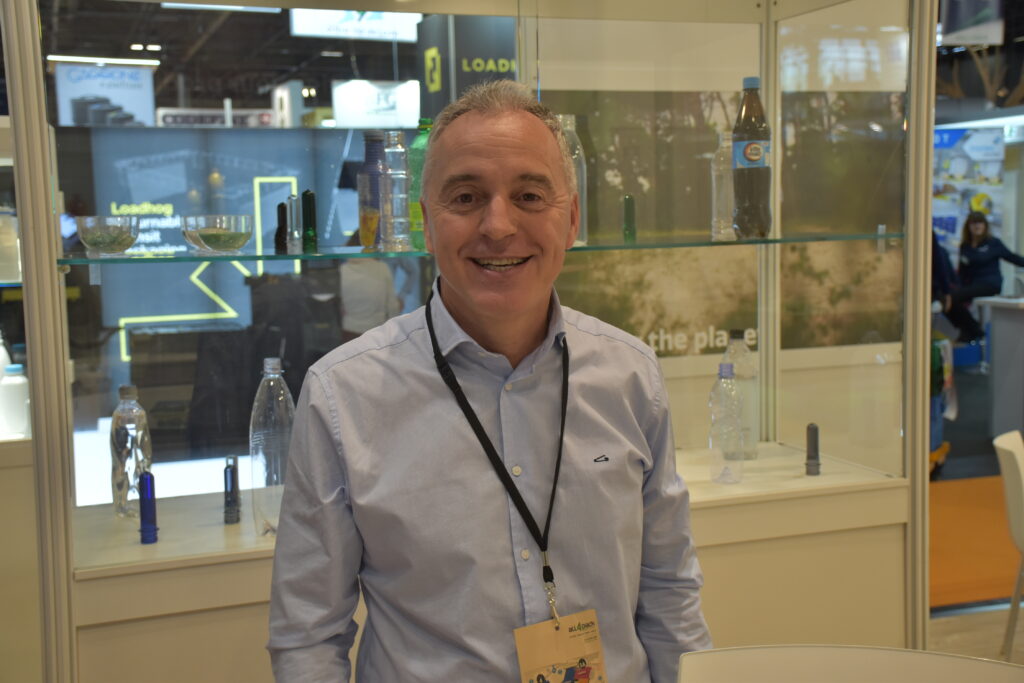 The products of the Resilux range
The company exhibited its various innovations on its stand. "Resilux has developed various protective barriers specific to the different types of packaging, by finding PET alternatives to glass or tetrapack," explains Daniel Rico Lopez. "We are now able to process milk, beer, wine, etc. All products that may be sensitive to light or oxygen, and whose conservation will require special conditions to be met by the packaging."

Various layers of patented products are applied to PET to provide different protection depending on the product being packaged. Among them is ResiC, which provides better preservation of carbonated drinks by preventing gas from migrating through the bottle.

The ResiOx will protect the products against oxidation and alteration of the taste, preventing oxygen from entering the bottle and thus preserving the taste qualities of the contents.

The ResiBlock is dedicated to the preservation of light-sensitive beverages and thus prolongs their shelf life, while guaranteeing their quality: special colours, stabilisers and UV blockers are applied and thus prevent light-induced taste alterations, especially for beverages rich in vitamins such as dairy products.
The benefits of PET
According to Daniel Rico Lopez, the use of PET in the packaging of different liquids is a matter of common sense. This material is compatible with almost all liquids, with the possibility of using it as primary packaging for food. "The application of the patented Resilux protection layers makes it possible to take this adaptability even further, by providing PET with all the necessary protection for foodstuffs, whether pasteurised milk, wine, fruit juices or even strong alcohol.

In addition to these technical characteristics, this material is much less energy-consuming to produce than cardboard. Indeed, although the latter is fully recyclable, it must be noted that its manufacture requires resources that leave a significant carbon footprint in terms of water consumption and trees felled, hence the importance of substituting it with a more universal material, more adaptable and more economical to produce.
ALL4PACK Emballage Paris 2022: an enriching experience
Daniel Rico Lopez expressed his deep satisfaction at participating in this show, which is a first-rate discussion forum for the packaging sector.
However, he noted the absence of some regular visitors to the event: as he is used to dealing with prospects from all over the world, he couldn't help but notice the very high level of French-speaking visitors at this 2022 edition, where he was expecting a more mixed attendance.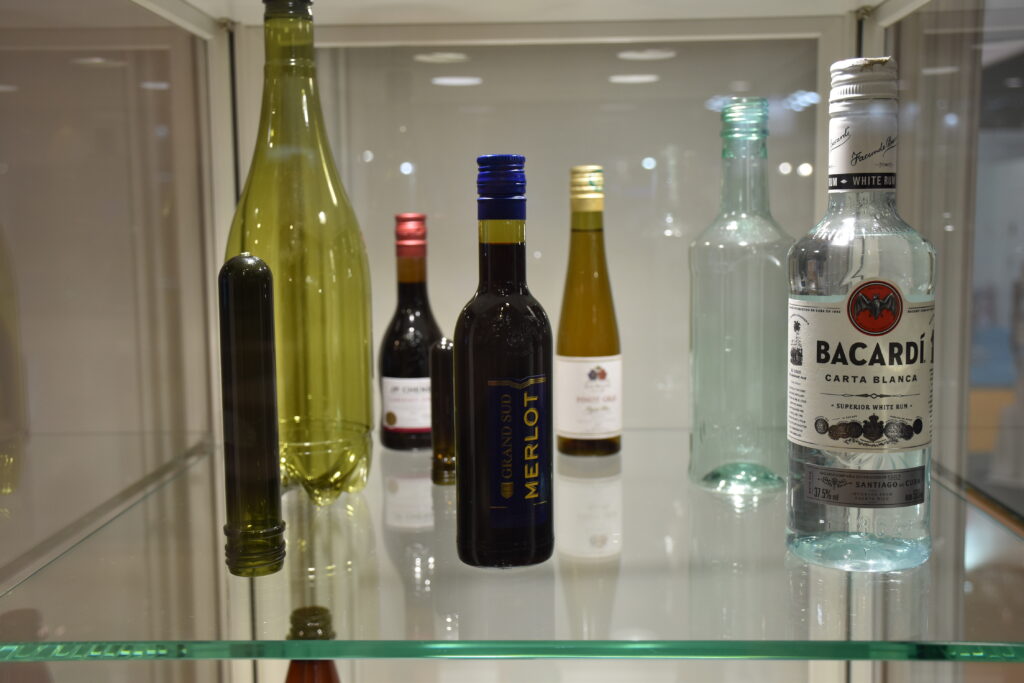 The various preforms and bottle models on display at the Resilux stand.
---