Success of PE Labellers solutions at ALL4PACK Emballage Paris 2022
PE Labellers Sales Manager Emanuele Piva speaks to us in an exclusive interview at the ALL4PACK Emballage Paris 2022 trade fair, held in Villepinte from 21 to 24 November.
As one of the market leaders in the design and production of automatic labelling machines, PE Labellers' labelling solutions have been working for 50 years to meet the new production requirements of companies and ever higher quality standards.

"As Darwin says, the one who survives and wins is the one who best adapts to the changing world: strength lies above all in flexibility, and it is exactly on this mantra that we build our expertise," says Emanuele Piva.
PE Labellers printing solutions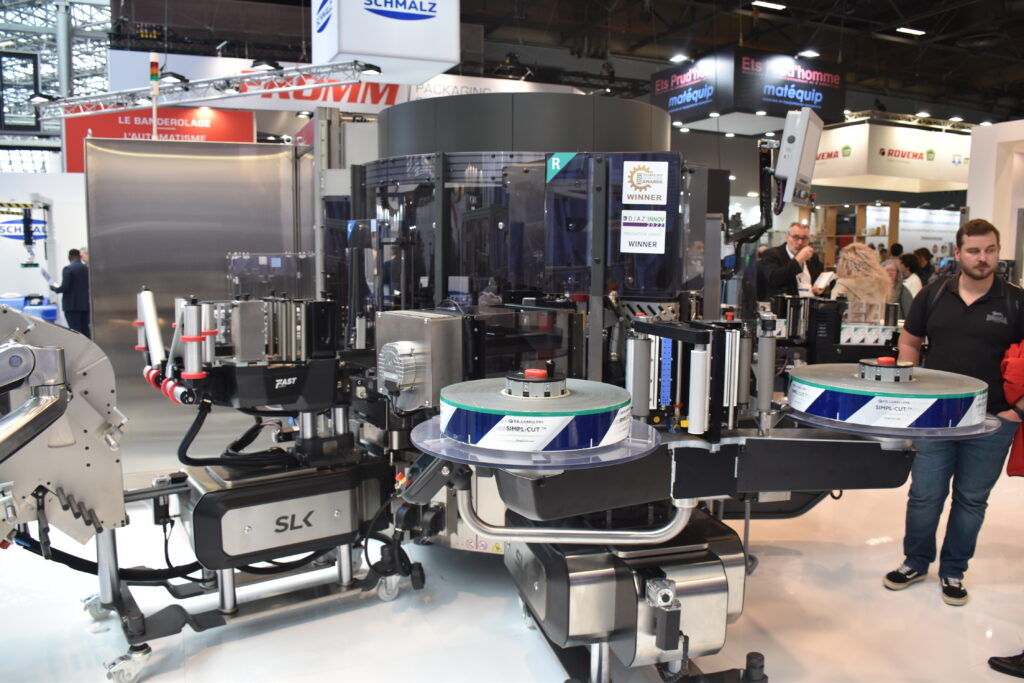 The company unveiled several of its latest innovations, including the Modular SL, which was the main attraction at the P.E. Labellers stand at ALL4PACK Emballage Paris 2022: a fully modularised industrial labeller that allows multiple labelling technologies to be combined on a single machine, with a multitude of possible configurations.

The Modular SL can be equipped with different labelling stations that can be quickly interchanged according to the desired labelling technology – an interchangeability that makes it much easier to switch quickly from one module to another, without having to block the line with tedious handling.

"Finally, it is a machine designed to ensure the safety of those who work on it," concludes Emanuele Piva, with particular attention paid to the protection of the operators. The latter are in fact protected by transparent vertical guards that cause the machine to stop immediately when raised.
---