PBH and Kason-Marion join forces to conquer sifting and bagging markets
It was during 2021 that PBH and Kason-Marion decided to team up and form a partnership within these sectors.
The opportunity of being complementary
Kason and Marion both specialised in equipment specifically designed for sifting, drying and mixing products. These two American players joined forces in 2019 under the company AMP (Advanced Materials Processing) to pool their respective know-how and expertise, and ultimately benefit from a broader range of activity areas, as well as prospects.

By combining their passion for engineering and innovation with PBH, Kason-Marion can now effectively work with any player in the processing industry (agri-food, pharmaceuticals, etc.)

And while machine production is still mainly based in the United States, a subsidiary has been opened in Europe which constitutes a suitable anchor point for its partnership with PBH.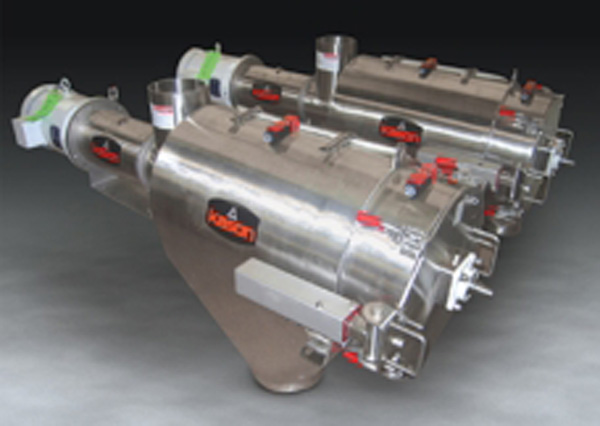 The objective behind developing France and the Maghreb
Kason-Marion and PBH's decision to join forces has no other purpose than to push this complementary relationship even further.

Given PBH is specialised in end-of-line packaging and bagging equipment, the partnership was a natural progression for these three leaders in their respective industries to combine forces and gain visibility of the French and North African markets.

This expertise, combined with customer service, will enable them to respond even more comprehensively and precisely to the needs and requirements of their customers.
---