Optima Pharma looks to conquer North America with new service centre to support customers
There is much work to be done across the Atlantic for Optima Group's Pharma division, which is continuing to actively develop its service provision in the United States, in particular through the opening of its brand new service centre in North Carolina. The company's American workforce is expected to triple by the end of the year.
Founded in 1922 and based in Germany at Schwäbisch Hall, the Optima group designs machines for filling, sealing, and packaging…The group has many product ranges to meet their customers packaging needs in various sectors, such as pharmaceutical products, hygienic products and the food industry.
A US market with promising prospects
The pharmaceutical sector represents a large and growing market in North America and this trend is not about to go away.

On the contrary, it suggests more than promising prospects for Optima Pharma in light of sustained demand for their machines, systems and services. Optima has already been established in Green Bay, Wisconsin for nearly 40-years, but is looking to further expand its presence on American soil and get closer to its customers there by opening a second centre. "The COVID-19 pandemic has once again demonstrated the importance of local support", explains Gerhard Breu, president of Optima's Pharma division.
The new service centre opened mid-May 2022 at Research Triangle Park, in the town of Knightdale, a small suburb near Raleigh, North Carolina. The technology park is the second largest tech hub in the United States behind Silicon Valley and the biggest research centre in the world. It brings together many different economic players, including many of Optima Pharma's customers, which is one of the main reasons the group decided to set up their new service centre at the heart of the Triangle Research Park.
A quicker response with more availability
"The new service centre will bring us even closer to our customers, which will allow us to provide a quicker service and improve the availability of spare parts", adds Ulrich Unterriker, general manager of Optima Machinery Corporation in Green Bay.

Overseeing the smooth running of the brand new service centre is Doug Nash, a maintenance engineer with extensive experience working for filling and packaging companies across various industries, including pharmaceuticals.

He is responsible for the responsiveness and efficiency of the centre's various services, as well as ensuring their coherent coordination. This includes the maintenance and modification of machines, the calibration and qualification of pharmaceutical systems, and the training of their customers' operating personnel. In addition, spare parts can be stored directly on site to ensure their availability at all times.

Finally, Optima Pharma is working in parallel with the Optima office in Green Bay to provide remote and on-site customer support from its service centre in Knightdale, as well as offering advice and solutions for new or existing machinery projects.
Consolidated their presence in the United States
"By expanding our service provision in the United States, we will continue to maximise the running time of our customers' machines and systems," says Holger Burgermeister, service manager at Optima Pharma.

The German group has undeniably consolidated its position in the overseas market, a move which has been coming for many years, especially with the enlargement of the Green Bay site by 1,200 square metres in 2017. And with the opening of its new centre in Knightdale, Optima's servicing workforce in North America is expected to triple by the end of 2022.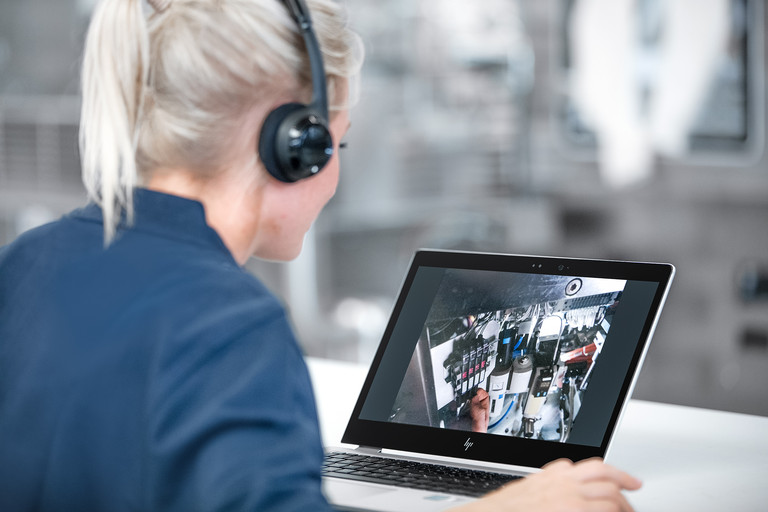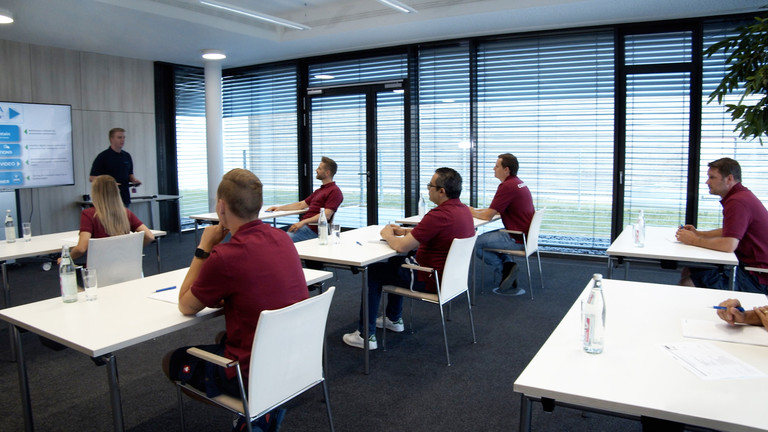 ---