Greener deliveries with LivingPackets
Founded in Nantes at the end of 2016 by Alexander Cotte and Denis Mourrain, LivingPackets has the unequivocal ambition to change the way material goods are exchanged.
Reusable and recyclable materials, cutting-edge technological solutions, and a model based on the circular and participatory economy – these are the ingredients of the LivingPackets version of success.

Entirely developed and manufactured in France, the LivingPackets range of digital products and services is the result of 42 patents, all registered with the aim of eliminating environmentally unfriendly packaging used for delivery and replacing it with new, more sustainable uses and services. The long-term goal is to establish a global standard that can be used for all deliveries, whether for private or business customers.
The Box: LivingPackets' flagship product
The company owes much of its success to a rather special box that has become its flagship product. Reusable, foldable, and incorporating delivery tracking and management technologies developed by LivingPackets, The Box incorporates numerous protective features, a locking device and an integrated cushioning system: the whole thing can be reused thousands of times, and once it has reached the end of its life, all of its materials and components can be reconditioned or recycled.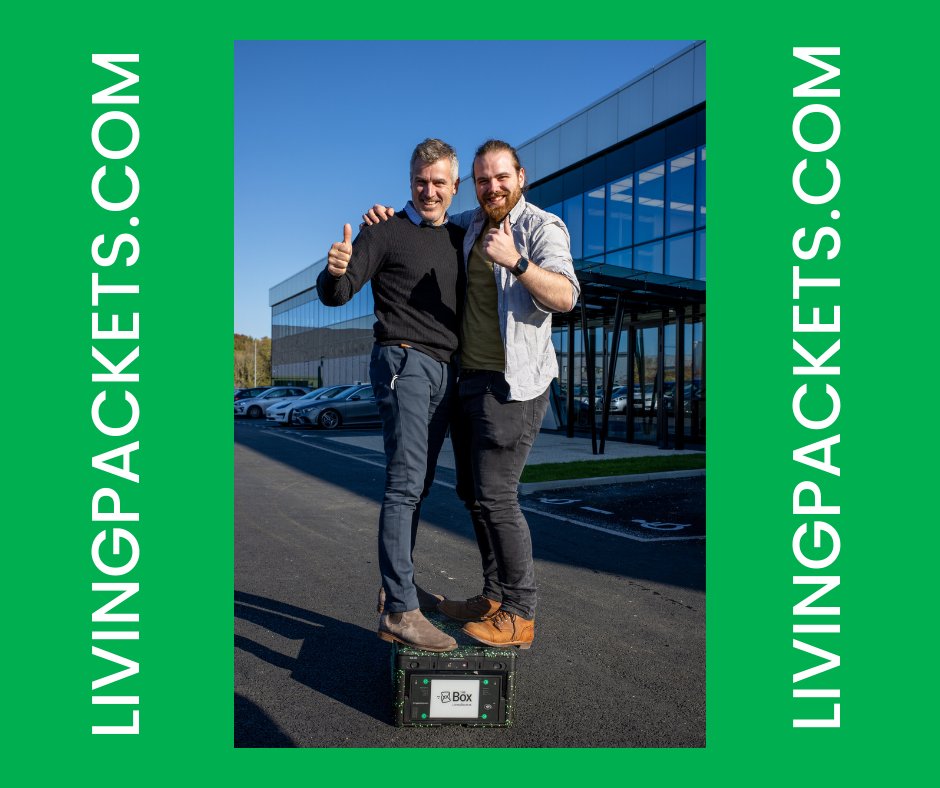 LivingPackets introduces a very interesting alternative for a reliable, sustainable and relevant delivery packaging for many goods: electronics, luxury, wine and spirits, medical, high-end consumer goods, etc. The Box is already being hailed by many as a sustainable packaging solution that is revolutionary in its concept.
The company has also introduced a pro version of its Box, soberly titled "The Box Pro", which is non-foldable: the whole has been significantly reinforced, and has optimised isothermal and sealing properties. Like its cousin, it includes The Tablet for tracking and management of deliveries, but also incorporates Bumper technology, which will provide better shock absorption for even greater protection of the contents carried to meet the most demanding professional standards.
Finally, LivingPackets provides its customers with constant visibility of the goods shipped through its service platform: a real remote control for managing delivery fleets, easily accessible via computer or mobile phone, this tool will allow all customers to track their parcels in real time through all stages of the delivery process, from shipment to reception.
Environmental protection coupled with the power of participatory conviction
Firm believers in the participatory economy model, the founders of LivingPackets quickly decided to share part of their income with their community of contributors: the Sharing Angels.

A community based on a very simple principle: the purchase of one or more Boxes by the members allows them to receive 30% of the income generated by the use of The Box for a period of 8 years: a virtuous approach, but above all one that has been thought out to attract a maximum number of contributors and thus make the system sustainable by spreading it and making the formula known to a maximum number of users. Users who will in turn be able to become Sharing Angels and thus contribute to the dissemination of what is, in principle, nothing less than the future of delivery, given the advantages and solutions provided by The Box.
---