E-commerce packaging: new trends in 2023
The new trends in e-commerce packaging have the same long-term objectives: to reduce both costs and environmental impact. Here's a look back at the trends for 2023, and an update on the e-commerce packaging of tomorrow.
Between sustainable solutions and eco-responsible packaging, packaging is reinventing itself. Deciphering the new trends of 2023 and the future outlook for e-commerce packaging.
E-commerce packaging and minimalism: "Less is more".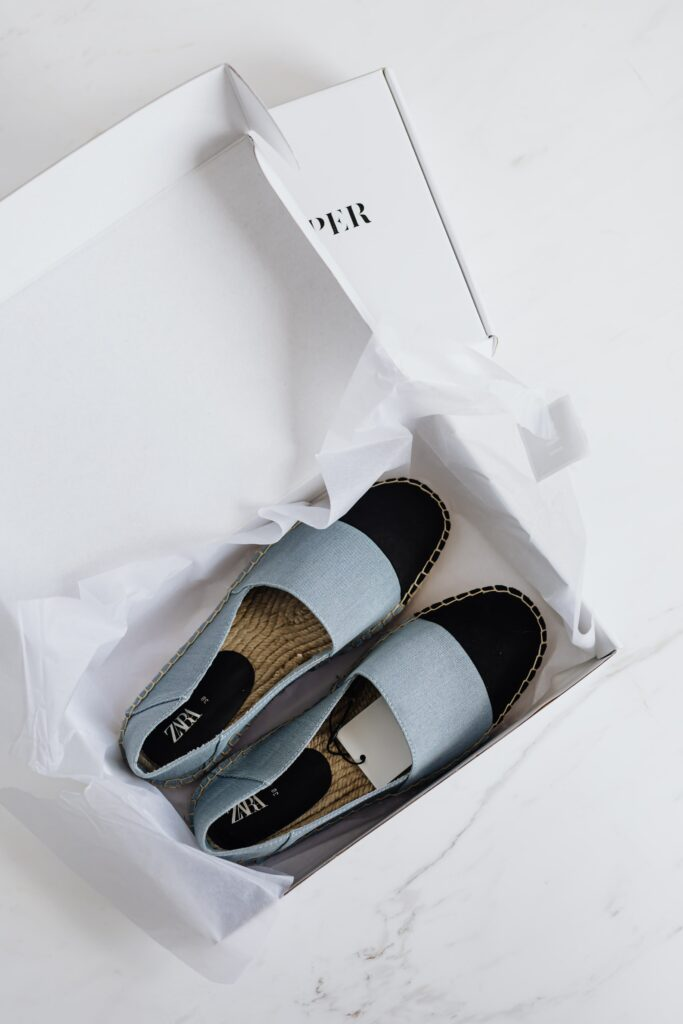 As the English say, "less is more". In other words, less is always more.
And when it comes to packaging, minimalism is definitely the new trend to follow, for one simple reason: minimalism meets the common demands of manufacturers and consumers to reduce both the cost of packaging and its environmental impact.
It's the ideal way to satisfy both the interests of specifications and the expectations of consumers who are vigilant about the environmental impact of their purchases.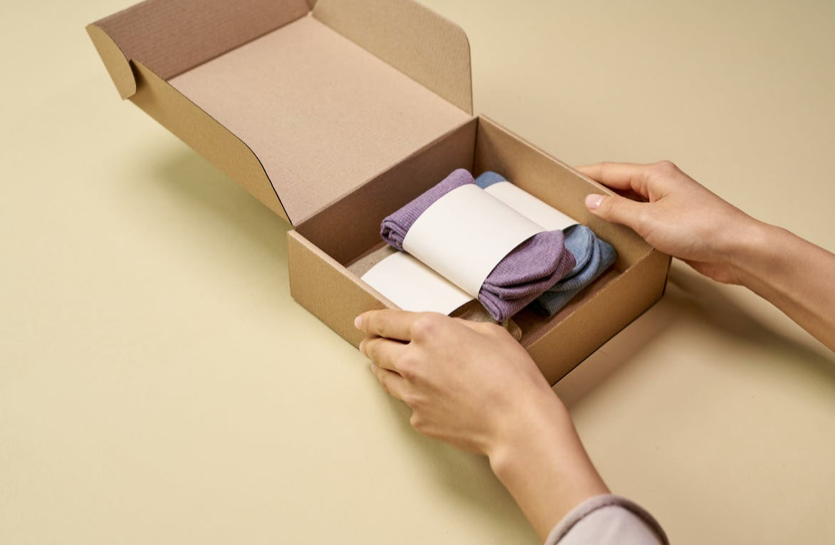 These days, the eco-responsibility of the product-packaging pair makes all the difference. Consumers are no longer just interested in sustainable products, but also in recyclable packaging.
That's why eco-design is a core target for manufacturers, and the e-commerce sector is well aware of this. Minimizing and streamlining design elements also contribute to greater clarity around the product, and the recyclability of packaging.
In short, a winning bet for product and packaging manufacturers alike, for whom the minimalist look of e-commerce packaging ticks all the boxes in terms of marketing, as well as accounting.
Minimalist packaging is all the rage, and for good reason: not only is it sleek and aesthetically pleasing, it also boasts the most eco-friendly design, reducing packaging to the bare minimum.
Fewer materials, fewer logistics and less waste at the end of the loop: minimalist e-commerce packaging has it all!
Last but not least, minimalist packaging doesn't mean forgoing key information, but rather dispatching it in a more sober design.
All details of product and packaging design can be found online, thanks to QR codes – the new trend in e-commerce packaging is becoming commonplace.
E-commerce packaging and QR codes: interaction at the heart of customer relations
QR codes have revolutionized the market, both in terms of packaging design and consumer habits.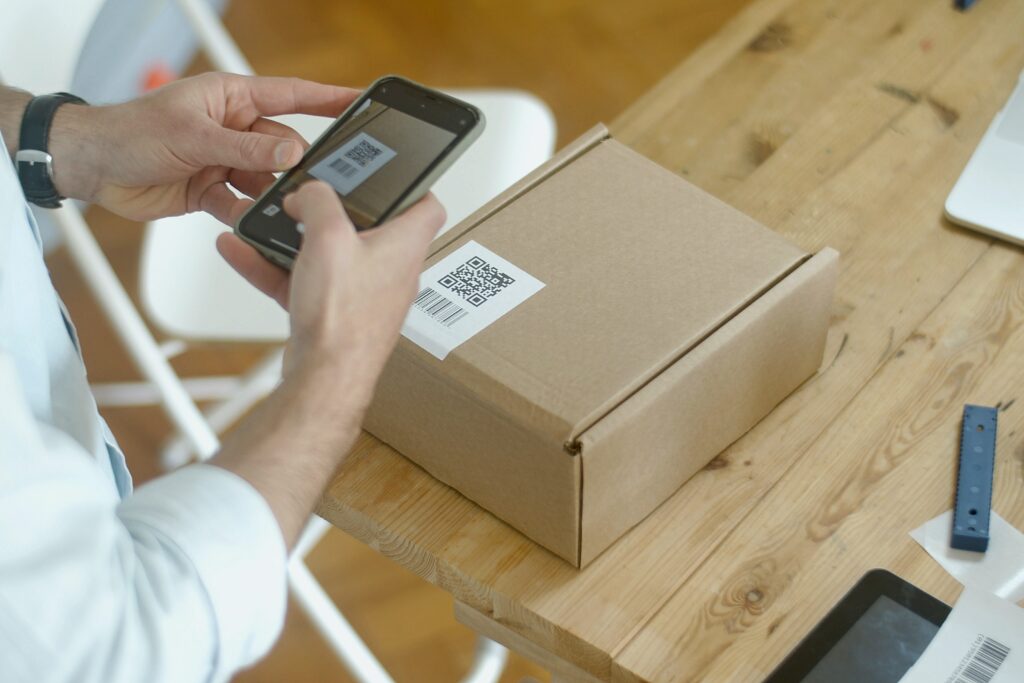 Informative, fun and interactive, the QR code has more than one string to its bow, combining detailed information, security for consumers and access to the full range of products.
Some brands are taking advantage of the new QR codes on e-commerce packaging to redirect customers to their own communication media (YouTube channels, etc.) in order to multiply the impact of each QR code and encourage ancillary sales.
Finally, QR codes on e-commerce packaging are also used to collect product reviews and comments. Nowadays, customer ratings and reviews are a key factor in a company's growth, and help to gather user opinions, as well as answers to prospective customers' questions.
This is a boon for companies, who can consolidate links to customer surveys in a single QR code.
Reusable e-commerce packaging: the number-one packaging challenge of the future
Environmental awareness is at the heart of the news in 2023, sparking unprecedented interest in the packaging of today and tomorrow. Companies and consumers alike are being urged to act in favor of minimal impact, by adopting sustainable packaging.
Goodbye disposable or single-use packaging; welcome reusable e-commerce packaging, which helps preserve our planet!
A trend driven by new legislation which aims to reduce single-use plastic packaging by 20% by the end of 2025.
Wooden and paper packaging are at the heart of this trend, offering an alternative to plastic packaging in favor of the circular economy.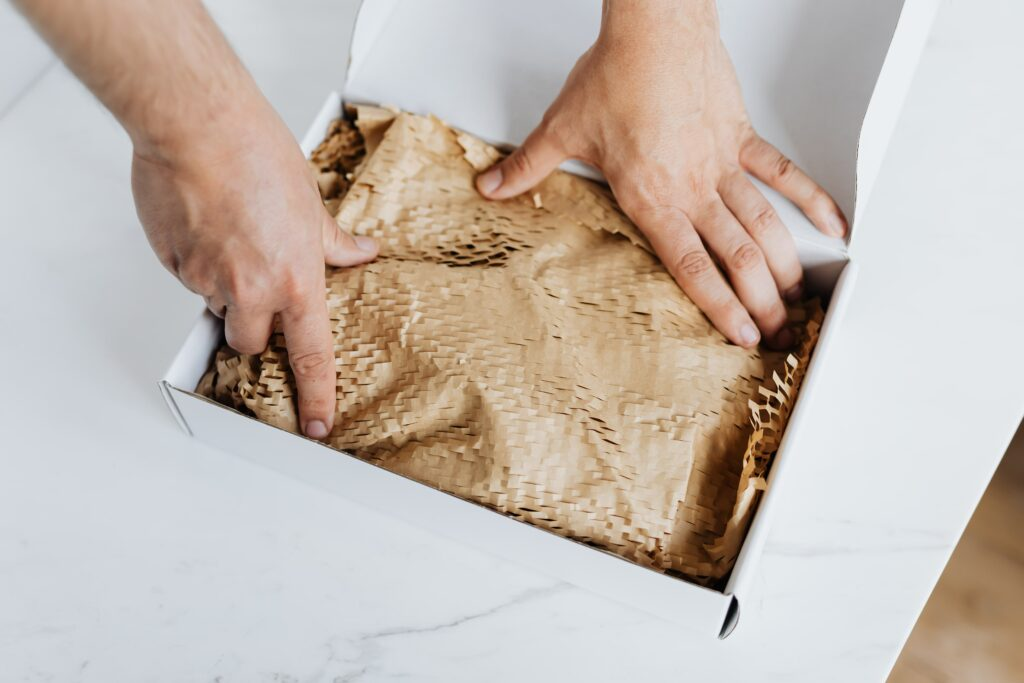 The eco-responsible approach is aimed at long-term reuse of packaging, as advocated by the anti-waste law.
In fact, the law aims to increase the proportion of reused packaging compared to single-use packaging.
With clear targets for future marketing: 5% of packaging reused by 2023, and 10% of packaging reused by 2027.
Minimalist, biodegradable or reusable e-commerce packaging: all innovations are welcome to reduce the volume and environmental impact of packaging as much as possible.
Are you also a professional at the heart of new trends in e-commerce packaging or a packaging player?
Join us at the next edition of ALL4PACK Emballages Paris:
registration is now open – we're waiting for you!
In the meantime, find out more about all the events scheduled for 2023, as well as replays of conferences from the previous edition of ALL4PACK Emballages Paris 2022.
---