Densa AG offers sustainable packaging delivered by train to cut carbon emissions
Densa AG has become one of the most innovative providers of sustainable packaging solutions for so-called 'sensitive goods' within the agrochemicals, specialty chemicals, pharmaceuticals and food industries. The Swiss firm is now delivering its products by rail freight, a much more ecological method of transport.
The fibre patented Eco Drum has been patented by Densa AG, which was originally established in 1907. At the time, Bühler-Kähny AG had founded a mechanised factory for the manufacturing of wooden barrels which, soon also manufactured fibre and synthetic alternatives.

The space saving Eco Drum was developed with the aim of boosting transport efficiency. The enormous advantages which it brings to the table, have allowed this stackable container to rapidly establish itself on the market, where it now occupies an important place.
Its square shape makes for a more efficient volume during transport, reducing costs by around a third compared to round fibre drums. It also reduces CO2 emissions and optimises the logistics surrounding storage and handling. Densa AG estimates the Eco Drum helps reduce transport costs by around 30% while boosting logistics efficiency by 40%.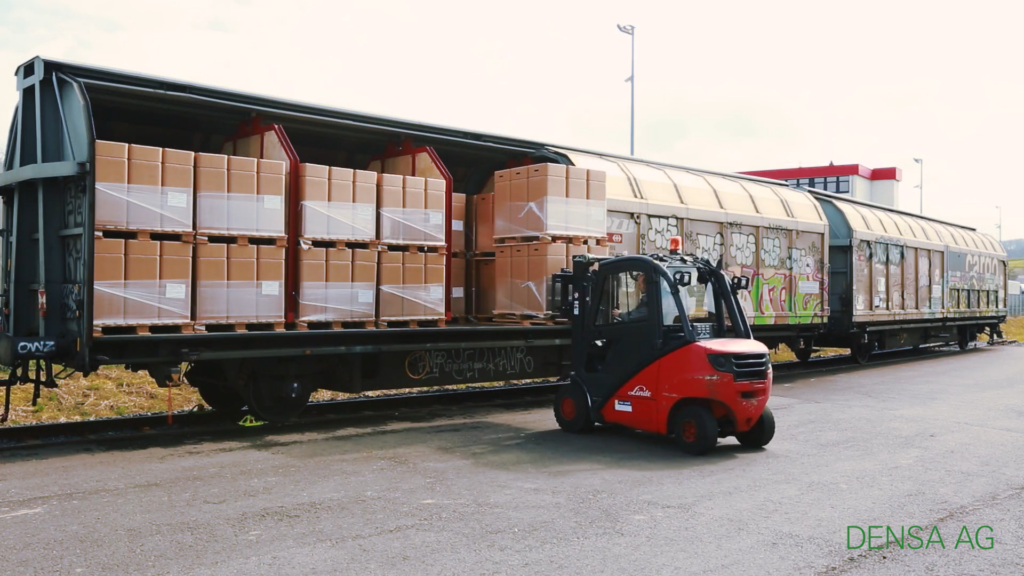 To further improve its carbon footprint, the company is offering ever greener packaging. The Eco Drum Green is made with a new type of paper which is 100% recycled. This containers continues to meet all of the hazardous material requirements and has been approved by the UN for solid packaging groups I, II and III. It can be applied in the same way as the Eco Drum M and is available in sizes H=250mm (33L) to H=900mm (119L).

Densa AG also gives its customers the choice of being supplied by rail. The firm has established its own railway terminal where it loads the Eco Drums directly onto the wagon on a daily basis. In terms of point-to-point transport, rail is the most ecological method.
---