SOCO SYSTEM next generation of flexible packaging stations are designed to increase productivity
SOCO SYSTEM is an international group of companies with more than 60-years experience in the development and production of packaging machinery and handling equipment.

The company was founded in Denmark where it has two manufacturing facilities, as well as six subsidiary companies in the UK, France, USA and Hungary. With a global network of more than 50 agents, the group works to develop, manufacture and market end-of-line packaging and handling solutions.
Among the many products available is SOCO System's flexible packaging station which is designed to improve productivity, while making for neater and better case sealing. This allows for an all-in-one packaging station which is mobile, adaptable and ergonomic.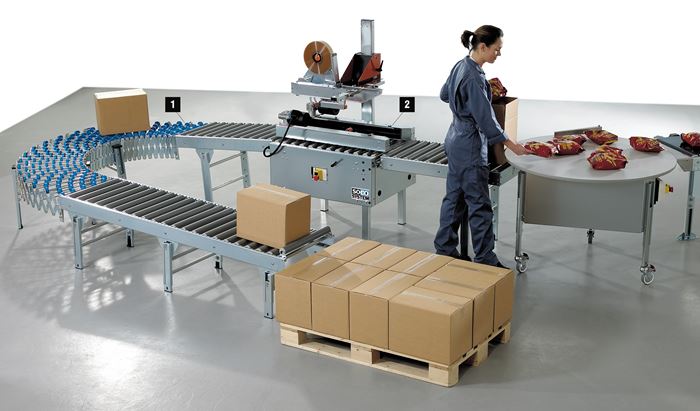 SOCO System's "boomerang" concept
The boomerang's design consists of roller conveyors before and after the case sealer, as well as a flexible curved conveyor which is more user-friendly for operators. The rotary table makes it possible to accumulate individual products, thus freeing up the operator for other tasks without needing a break in production.
A single packaging station to fill, seal and palletise
SOCO SYSTEM's flexible packaging stations offer a way of centralising packing, sealing and palletising operations. Thanks to its ability to accumulate individual products, a single operator can complete the entire packaging process and handle products with efficiency and quality.
---