Become an exhibitor at ALL4PACK Emballage Paris 2024: all the reasons why you should participate in the show!
ALL4PACK Emballage Paris 2022 is over!
Members of the industry attended the packaging and logistics trade show, while being faced with the challenge of recycling and a responsible economy. Now, fast forward to the 2024 edition – become actors of the sustainable packaging revolution thanks to the visibility of ALL4PACK Emballage Paris.
Are you a professional in the packaging manufacturing process, packaging, printing or logistics? Would you like to know what impact the show has on exhibitors? 

Here are the key figures for the ALL4PACK Emballage Paris 2022 exhibition:
A strategic meeting place for eco-responsible solutions
Meetings, common objectives, partnerships, contracts between the different actors of the packaging and logistics chain… The ALL4PACK Emballage Paris exhibition offers a direct economic impact on the turnover of the exhibitors and the brands present:
All packaging and logistics industry sectors on show
ALL4PACK Emballage Paris stands out as the federating event of the sector. A show that brings together the main user and producer industries around the challenges of sustainable development: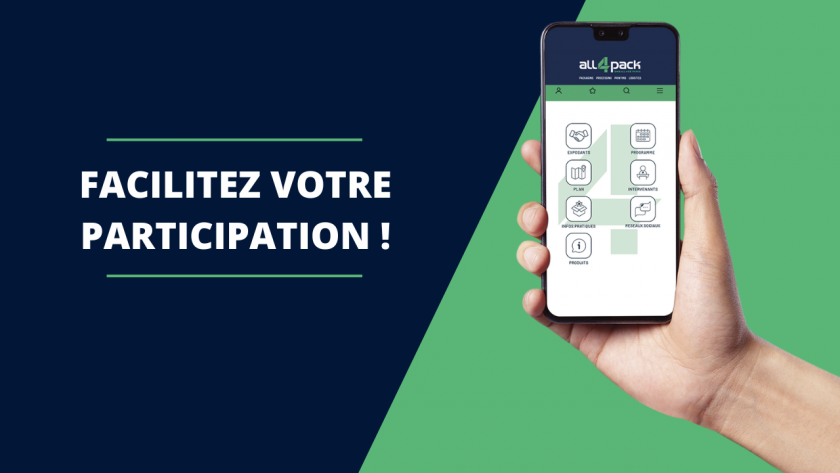 The offer and commitments of ALL4PACK Emballage Paris
Ready to join the revolution in the world of packaging and logistics?
Become an exhibitor at the ALL4PACK Emballage Paris 2024: registration is open!
Find the link to the platform, and the direct contacts of your sales team:
Véronique MARKARIAN
+33 (0)1 47 56 32 45
Chanelle MOIFFO
+33(0)1 76 77 12 13
---