Zalkin unveiled at ALL4PACK Emballage Paris 2022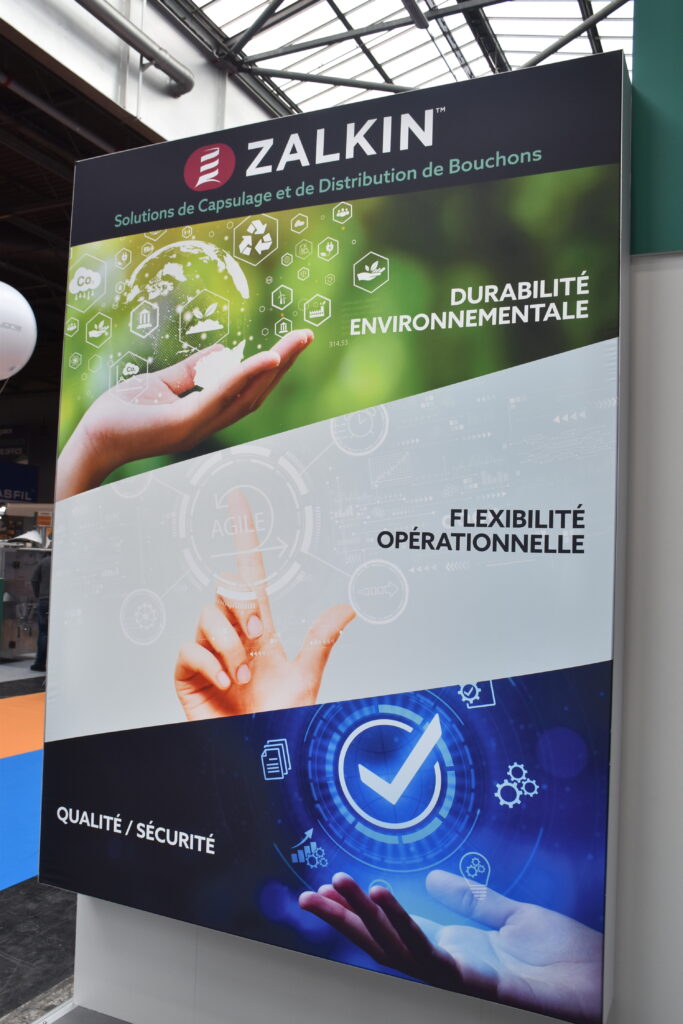 Zalkin has been a world leader in the bottling and capping industry for more than 80 years thanks to its innovations, efficiency and high level of product quality control. Zalkin attended ALL4PACK Emballage Paris 2022. Christophe Delpech, Global Sales Director at Zalkin, answered our questions.
A global specialist in screwing, crimping and capping, the company is dedicated to the manufacture of high-speed customised capping machines for the beverage, food, cosmetics, personal care, pharmaceutical and chemical industries.
Zalkin, a sustainable approach…
Christophe Delpech insists: "Three axes define our products today. The first is, of course, the durability of the cap and, by extension, the bottle. In particular, we have worked a lot in collaboration with other companies to design not only caps, but also greener screwing and closing systems. In particular, Zalkin helped launch clip-on, non-detachable bottle closures with Cristalline and Nestlé in 2016.
"We also work very regularly with cappers to use more durable and lighter materials, particularly with RPET caps," Christophe Delpech continues. The objective? To use caps that are half the weight and volume of a traditional cap, but also less resource-intensive.
… without compromising efficiency or adaptability
Christophe Delpech went on to describe the operational flexibility of Zalkin's systems through adaptive robotic capping processes, thereby facilitating format changes, while maintaining cap care and integrity.
He concludes by clearly stating that the quality of the corking process and product safety must be assured throughout the bottling process.
Developing increasingly sustainable solutions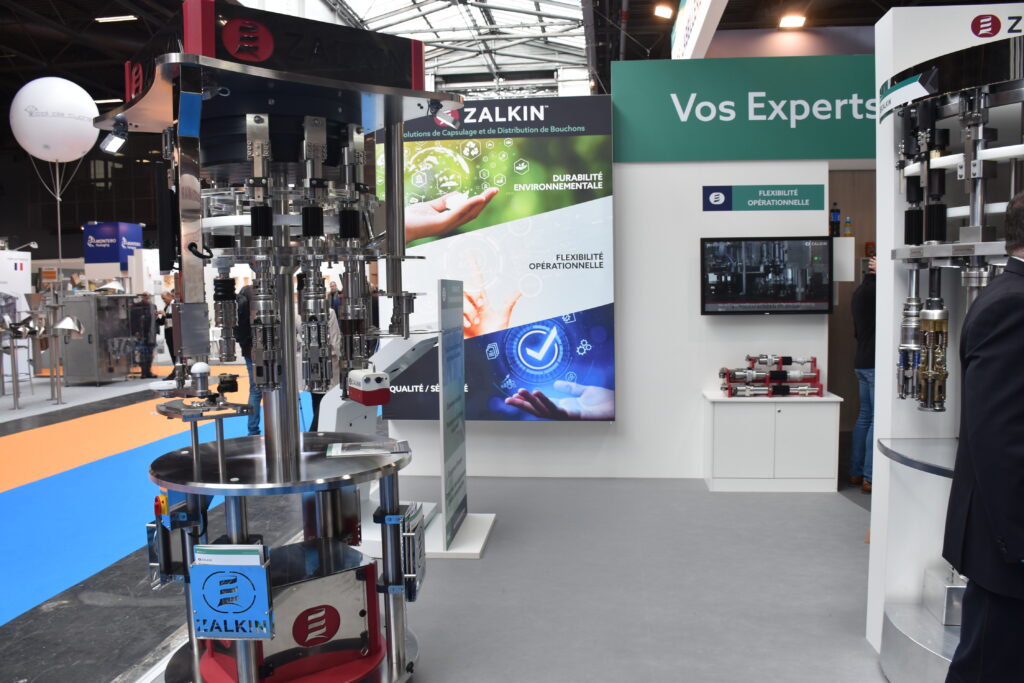 Christophe Delpech also shared some of the innovations that the company is currently developing. These included the company's plan for a carton cap on a carton bottle, a very promising solution which the company expects to bring to market by early 2023.
For more packaging and logistics news, click here.
---