Christian Delorme reveals inspiration behind unique packaging for car enthusiasts
Christian Delorme Packaging has brought our grandmothers' tin cakes up to date, while giving them a new lease of life that will delight old-fashioned car enthusiasts
Specialising in the creation and manufacture of metal packaging since 2006, Christian Delorme Packaging designs and manufactures tin cans bearing the effigy of iconic cars that have marked and are still marking the times, such as the timeless Volkswagen Combi and Beetle, the mythical Citroën 2CV and, since last February, the unchallenged Fiat 500.
Customised decorative packaging that has been a great success, the company takes on numerous packaging projects for a multitude of manufacturers of biscuits, chocolates, teas, coffees, confectionery, or even small gifts. With its different ranges of tinplate packaging, Christian Delorme offers an original and safe solution to various food packaging needs.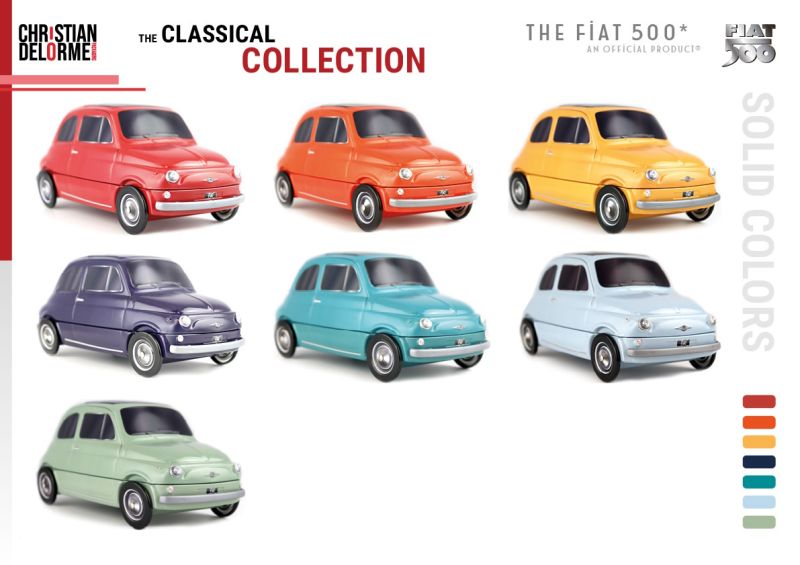 Tinplate, a durable and stable material
More noble and more ecological than plastic, but still made to last, this material can be recycled and reused almost infinitely.
Christian Delorme Packaging is more than aware of this: the use of this eco-responsible premium packaging material makes it easy to manufacture packaging that is both original and durable, thanks to its unparalleled adaptability and speed. It is now mainly used to make food conversation boxes because of its low toxicity, resistance to corrosion and rust, as well as its production efficiency and ease of recycling.
In terms of environmental impact, the recycling rate of tinplate has increased exponentially over the last few decades: according to a report by the Association of European Producers of Steel for Packaging (APEAL), the recycling rate of tinplate has risen from 25% in 1991 to 74% in 2012, with the potential to be recycled many, many times without losing any of its protective properties and without degrading.
Customisation options on request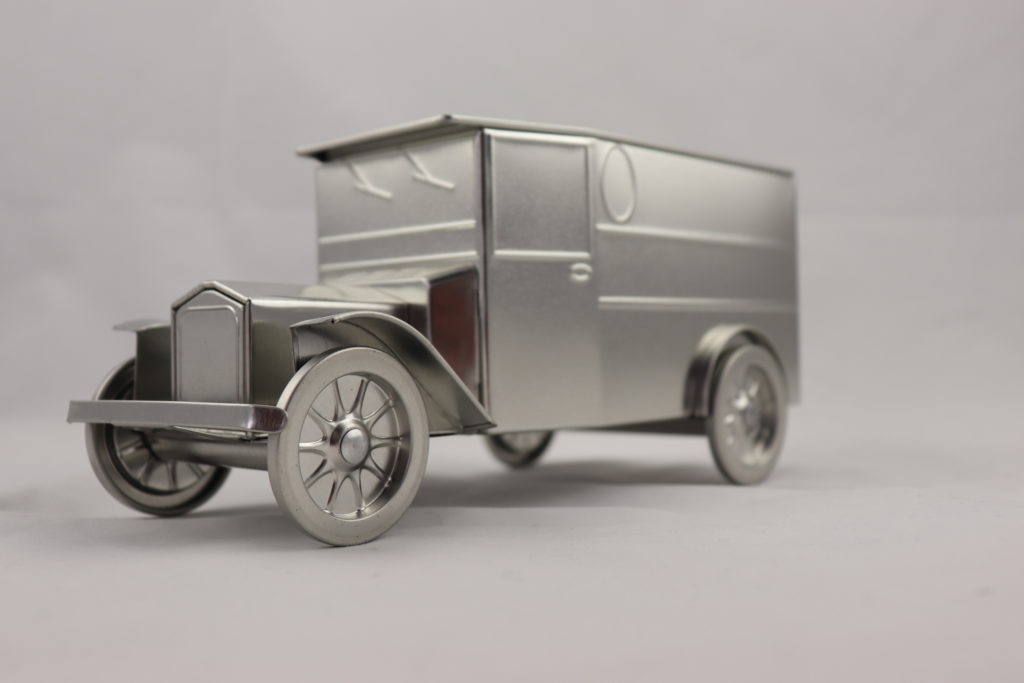 Fully aware of the ecological potential of this material, which has existed for hundreds of years, Christian Delorme Packaging is working to bring it up to date, offering a solution that is as original as it is charming for manufacturers of edible foodstuffs such as chocolate, biscuits, confectionery, by proposing numerous customisable shapes and designs.
The company even proposes several offers according to the quantities of boxes ordered, with small series, i.e. quantities of 50 pieces, which will be personalised by a digital printing process on the lid only.
Large series, i.e. orders exceeding 10,000 pieces, will be fully customisable: in fact, ordering larger batches opens up the possibility of customising the boxes using an offset printing process, which is done on the entire box, including the body and the lid.
A constantly evolving range
In order to create nostalgia for those who use its tins, Christian Delorme Packaging is constantly creating new designs and shapes to meet the expectations of its customers.
Recently, two models have joined the company's "stable", with the introduction last October of the "Tacot" metal box, as well as the New Beetle from Volkswagen, available in multiple designs and decorations. And finally, it is the indestructible Fiat 500 which made its appearance at the beginning of this year 2023, for the pleasure of the lovers of pretty mechanics as much as for that of the amateurs of cakes and biscuits in all kinds.
---