Storganizer by conTeyor, an undeniable and lasting asset
The concept, created by conTeyor, designs and manufactures unique reusable textile packaging systems for automotive and commercial transport and offers alternatives to single-use bubble, cardboard and plastic packaging.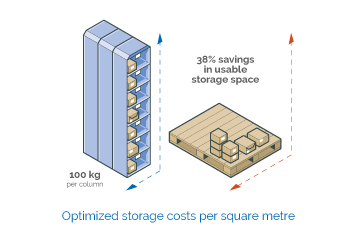 The "Storeganizer" by conTeyor concept optimises storage costs per square metre by using vertically suspended, easily accessible square industrial fabric pocket columns, allowing for more efficient storage. This makes them ideal for e-commerce or high turnover warehouses.
Despite their light weight, these containers can support 100 kg per column, with a guaranteed integrity of up to 10 years. Bar-coded and coloured to avoid collection errors, the bags are available in different sizes and formats, depending on the products to be stored, and can be fitted with front covers, dividers and front stops for better identification of the products stored at collection.
Storganizer by conTeyor, à la fois rentable et durable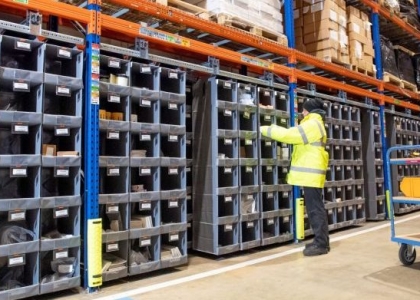 While these industrial textile bags are not only cost-effective and environmentally friendly, their high protective qualities will also allow stored products to be used for years, providing an interesting added value to the supply chain process.
The Storganizer by conTeyor concept saves an average of 38% of available storage space compared to previous pallet and racking systems. In addition, the system reduces the number of trips for manual order pickers by up to 42%, streamlining this aspect of order picking.
---