Pregis launches a revolutionary eco-friendly air cushion film
Pregis introduced the Pregis AirSpeed Hybrid Cushioning (HC) Renew PCR, the only high-pressure air cushion film made with 80% post-consumer recycled (PCR) content. This significant advancement meets the growing demand from companies looking to improve the sustainability of their protective packaging without compromising performance.
In a time when consumers are becoming increasingly environmentally conscious, HC Renew PCR offers an inner shipping solution that reduces environmental impact while providing the same level of protection and durability as traditional air cushions.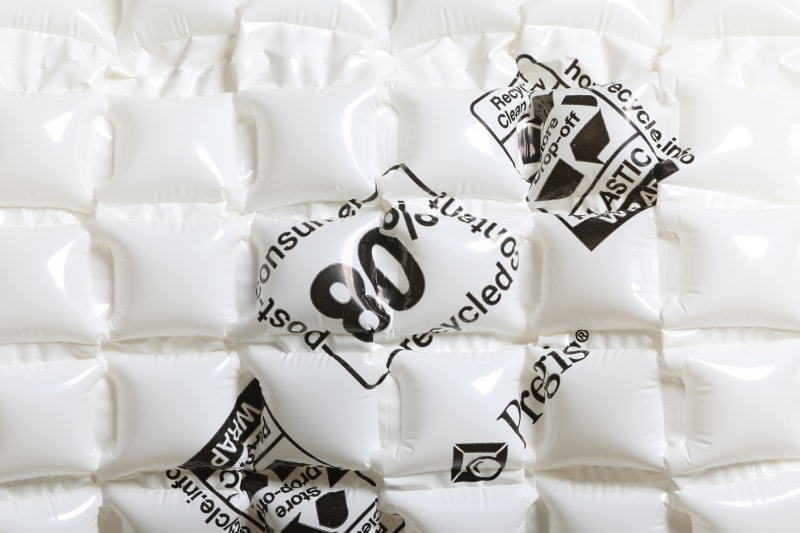 Committing to the environment without compromising performance
Ryan Wolcott, Chief Sustainability Officer, stated: "In the current business landscape, sustainability is a crucial component for success. At Pregis, we are committed to driving innovation throughout the value chain, and our development of the HC Renew PCR is a testament to this commitment."
By using post-consumer recycled content in the HC Renew PCR film, Pregis preserves materials that would otherwise be discarded, thus closing the recyclability loop while reducing landfill waste, conserving energy, and reducing greenhouse gas emissions.
Promoting more sustainable choices at every step
HC Renew PCR is printed with a message indicating 80% PCR content and a How2Recycle label for in-store drop-off, which provides clear instructions on how end-users can dispose of it properly. By reducing landfill waste and promoting responsible recycling practices, HC Renew PCR allows individuals and businesses at every step of the supply chain to make more sustainable choices.
In conclusion, HC Renew PCR is ideal for various markets, including retail e-commerce, 3PL, household goods, beauty and cosmetics, electronics, and nutraceuticals.
Read also : The food packaging market: a rapidly growing industry, driven by convenience and sustainability.
---