Leancure's undeniable asset for optimised production lines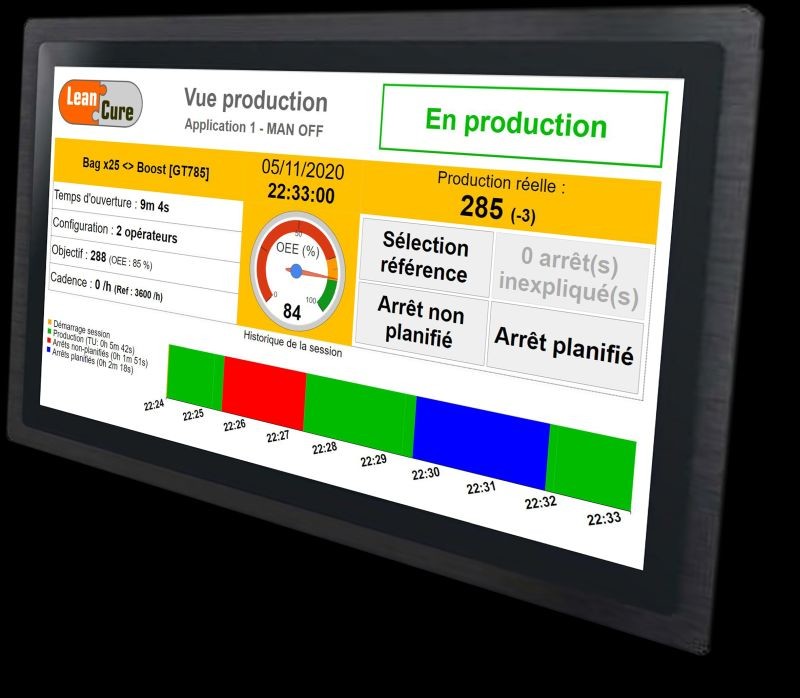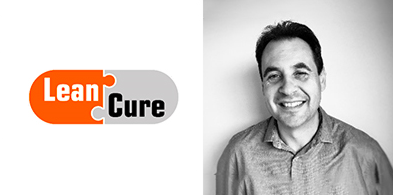 Leancure is a French company founded in 2015 by two engineers. Based in Caen, Normandy, it develops and markets innovative solutions for real-time production tracking with MES (Manufacturing Execution System).
Laurent Malgras, Sales Director at Leancure, agreed to answer our questions as part of the company's first attendance at the All4Pack Emballage Paris 2022 show, which will take place next November (21-24, at Paris Nord Villepinte).
When did you actually start marketing your solutions?
The Leancure company was founded at the end of 2015, but the actual marketing of our solutions only properly began in 2016. Since then we have equipped approximately 850 production lines around the world.
What is Leancure View MES? What are its main features?
Leancure MES 4.0 is a real-time production tracking system heavily oriented toward visual management. It is a solution that is at once flexible, autonomous and compact, which makes it possible to display productivity in real time and to record all the so-called "parasitic" events that beset the performance of a production line.
To do this, a specific module makes it possible to analyse the causes of stoppages and scrap, in order to build action plans to improve productivity. The use of new web technologies and connected objects allows quick installation and facilitated sharing of production information.
Our Leancure View MES solution is directed towards a wide selection of industrial sectors: agri-food, automotive, pharmaceutical, cosmetics, machine work, petrochemicals, etc.
What other kinds of solutions do you offer your customers?
To complement the real-time productivity tracking module, we have developed a quality monitoring tool. It allows the hourly recording of all the operators at the various workstations which are occupied during the day, or in the field, and of the batch numbers in real time of each component used during manufacture.
Finally, it allows manufacturing monitoring plans to be digitised: the start-up, cleaning plan, controls from frequency sampling of manufactured products, etc. The tool makes it possible to create your own control card forms, to define the frequency, as well as tolerance limits.
What new products are you working on?
We are currently finalising automatic alert messaging when abnormal situations (stoppages, quality defects, shortage of supplies, etc.) are detected, as well as generating and automatically sending production reports.
We are also finalising collaboration through the Convergence 5.0 consortium which brings together the companies Shizen, InUse, Piconto and Progress Partners. The tools developed by these partners are complementary to those offered by Leancure, and the combining of our respective skills allows us to offer our customers a tailor-made modular software suite that allows them to fully control their production lines.
Tell us about your "0 Impact" project. What are its main points?
Our "0 Impact" project revolves around two main axes: on one side, the complete elimination of all paper materials in production via an operational and efficient digitisation of necessary data to control of production tools, in order to achieve the excellent goal of "0 paper".
And in a second step, we are also working on the control and rationalisation of all waste, whether related to production stoppages, quality defects, overproduction or overstaffing. To produce well in the first place is a pledge to reduce energy consumption.
What are you expecting from All4Pack Emballage Paris 2022?
It's the first time that we have taken part in this show: we equip several major industrial groups of international renown such as Bonduelle, Labeyrie, William Saurin, Raynal and Roquelaure, Total, Renault, etc. We hope, through this show, to achieve and raise awareness of our goals among a diverse clientele in the packing/packaging world.
---