IFFCO Group expands production with two new PET Sidel lines in the Middle East
IFFCO Group, a multinational company based in the United Arab Emirates, recently expanded its production capacity for condiments and sauces. To do so, it has installed two complete PET lines from Sidel, one in the United Arab Emirates, the other on a new site in Iraq.
Sidel, known for providing end-to-end solutions, oversaw the entire project and ensured optimal efficiency. The new production facilities are equipped with Sidel's most renowned equipment, strategically placed at every critical stage of the packaging process.
The introduction of these new lines has increased production capacity to meet growing demand in Iraq. With a capacity of up to 9,000 bottles per hour, these lines offer flexibility to manage different sizes of bottles, caps and labels.
Advanced technology for optimal efficiency
The choice of technologies put in place on these new production lines was not made at random. Thus, upstream, the line is equipped with a Sidel Combi, a compact blow/fill/cap solution, which incorporates a high-precision Serac filling machine. Downstream, Sidel's AQFlex® system guarantees bottle integrity during transfer, ensuring optimal packaging quality.
For secondary packaging, the Sidel Cermex WB46 is distinguished by its ability to ensure the hot-melt bonding of Wrap Around cutouts with perfect squareness, including with limited back-pressure inside cartons. At the end of the line, efficiency is ensured by the RoboAccess robotic palletizer, an economically affordable solution capable of handling crates, dividers and pallets.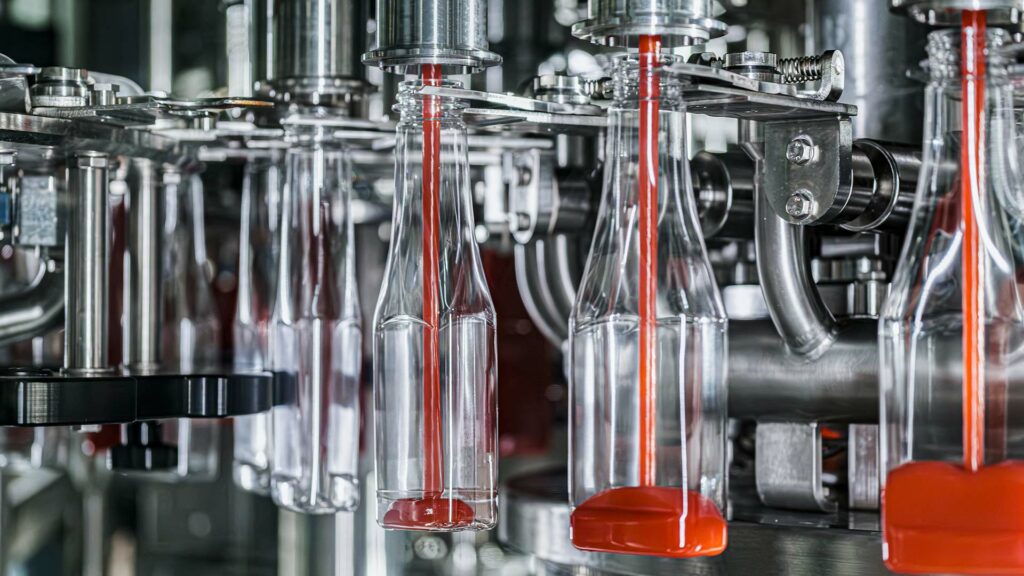 Towards sustainable development and a better user experience
While continuing to produce quality products, IFFCO Group and Sidel are committed to promoting sustainability. With this in mind, Sidel helped IFFCO redesign its bottle range, preserving the original design while modernizing it. These three new bottle designs are not only aesthetic, but have also been developed to save materials and reduce environmental impact.
The possibility of additional relief is now being investigated and the use of r-PET is being evaluated. This initiative is part of the joint commitment of IFFCO Group and Sidel to a sustainable development path and to provide a better user experience.
In conclusion, this collaboration between IFFCO Group and Sidel is a success. It has increased production capacity while moving towards a more sustainable and environmentally friendly approach. This initiative is also a testament to the constant innovation in the condiment packaging sector.
Read also: Registration for the 2024 edition of ALL4PACK Emballage Paris is now open!
---