Engilico presents latest developments of its HyperScope and SealScope systems
At ALL4PACK Emballage Paris, Engilico presented its new advanced artificial intelligence seal detection technology for its HyperScore system, as well as a seal height measurement sensor, integrated in SealScope.
Engilico offers innovative technologies to inspect, optimise and monitor the sealing process of flexible and rigid packaging. These technologies enable customers to achieve better packaging quality, higher packaging productivity and end-of-line automation.
During ALL4PACK Emballage Paris, the company is showing visitors the latest advances in the HyperScope system for inspecting the seals on trays, jars and other thermoformed plastic or cardboard packaging.
Advanced Artificial Intelligence Seal Detection with Hyperscope
Engilico's HyperScope uses hyperspectral imaging to detect seal contamination with high contrast, even with printed film. The inspection system features GPU-accelerated artificial intelligence, which enables high-accuracy detection of seal areas in real time, regardless of package orientation, packaging material, layout or size.
Hyperspectral cameras capture information from a wider range of the electromagnetic spectrum, particularly in the infrared wavelengths that penetrate through plastic or paper top films.
The particular advantage of this type of camera is that contamination in the seal seam can be reliably detected with a much higher contrast than with
contrast than with conventional vision cameras, even through printed films.
Hyperspectral imaging therefore opens up new inspection possibilities where conventional imaging often fails. This is the case, for example, on printed film packaging which is often used in luxury packaging, on packaging with opaque backs or in applications where seal contamination is difficult to detect due to limited contrast. An example of the latter is packaging that is the same colour as the packaged product.
The new HyperScope system is equipped with a processing architecture optimised for "big data", including a powerful GPU. The system can inspect up to 160 packages per minute, a speed that aligns well with food production lines. Depending on the customer's needs, available space and production line layout, the system can be equipped with an integrated 300 mm wide conveyor belt and, optionally, a reject unit. With these enhancements, HyperScope becomes a fully integrated solution for high accuracy inspection of rigid packaging.
Engilico integrates seal height measurement into its SealScope software
Another new feature presented at ALL4PACK is a seal height measurement sensor that is fully integrated into the SealScope application.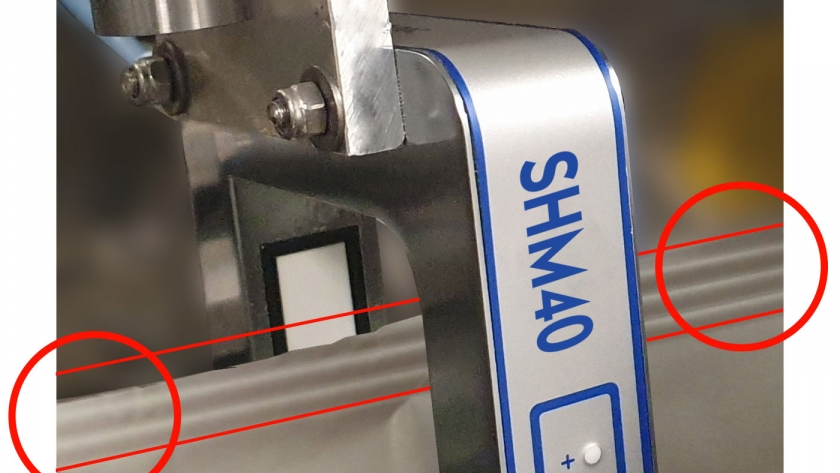 Accurate seal height is critical to the quality of the package and the product. Seal height problems can lead to packaging opening or product leakage, which can disrupt the packaging process or lead to customer complaints. It is therefore important to automatically eliminate products with seal height problems from the production process.
Engilico introduces its SealScope fully integrated seam height sensor to detect high, low or distorted seams. In a packaging machine, the sensor is usually installed before the sealing unit and measures the profile of the top seal as it is transferred to the sealing station. Defective packages are instantly flagged in the SealScope application and if the seal height is outside the user-defined tolerance, a reject signal is sent to remove the package from the line.
With its high-quality technology, Engilico therefore guarantees the integrity and shelf life of the packaging and thus enhances the brand image of major international companies. An opportunity to be seized during ALL4PACK.
Stand 5A- E046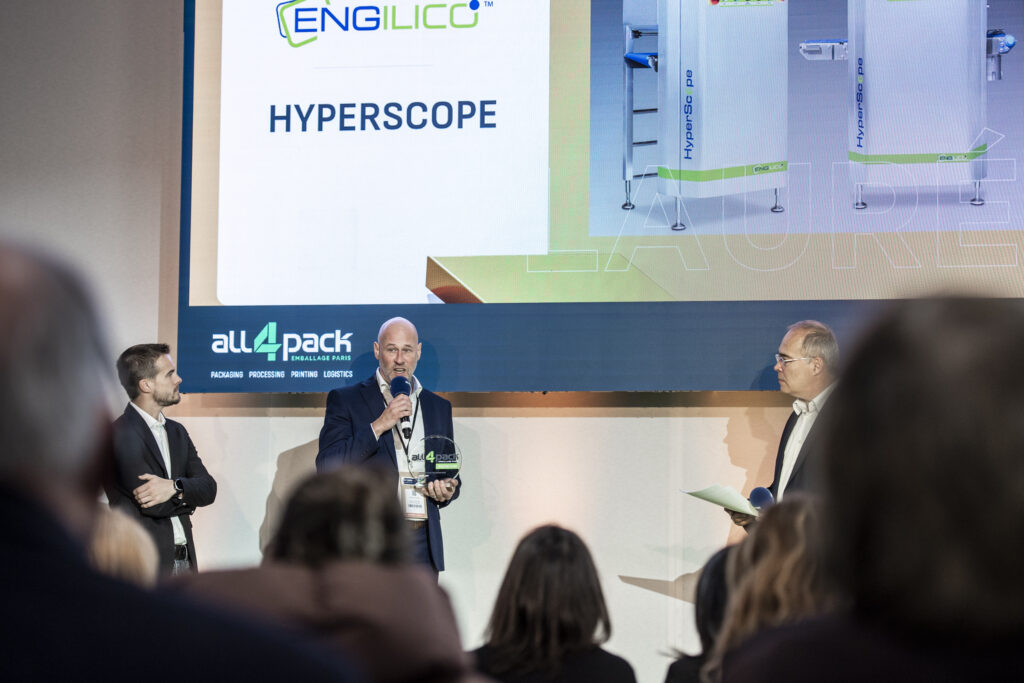 ---