CSR guardian of sustainable processing solutions at heart of ALL4PACK Innovations
Using sustainable solutions has become the number one issue for the packaging and processing industry. No longer a matter of short-term development, CSR has reshaped innovation on a more sustainable and eco-responsible basis.
"Nothing is lost, nothing is created: everything is transformed. This famous quote by Antoine Laurent de Lavoisier illustrates the fundamental drive of the responsible economy which is currently underway in the packaging and processing sector.
Processing and CSR: redefining industrial priorities
Faced with the depletion of resources and the increased support of pro-environmental consumer demands, the reuse of raw materials is no longer an option.
"Making new from old" is the new credo. Producing with a maximum of renewed and renewable materials, favouring sustainable processes, limiting energy expenditure… Eco-responsible strategies are at the top of the list in the matrix of processing priorities.
Focus on the winning and finalist companies voted for during the ALL4PACK Innovations 2022, for having placed CSR at the heart of their progress.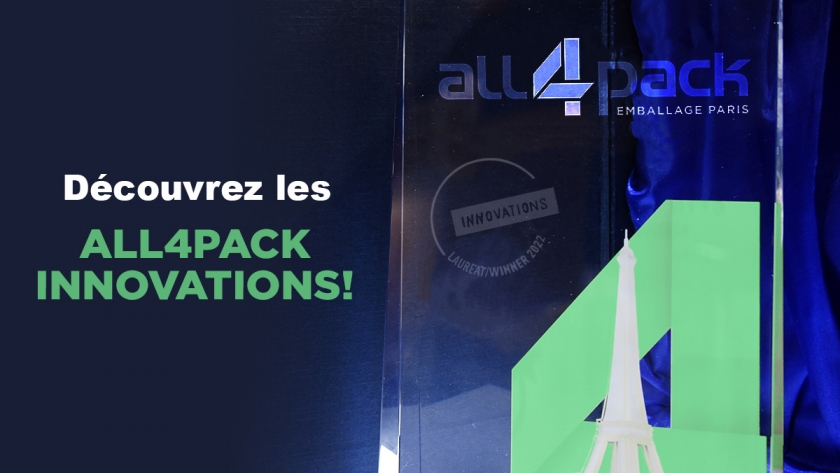 ALL4PACK Innovations: "Sustainable and responsible solutions" category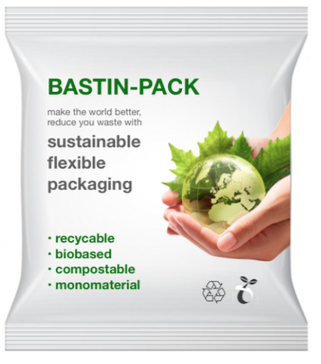 As of 1 January 2022, Bastin-Pack NV has revealed the implementation of its good CSR resolutions, with the launch of its 100% recyclable polyethylene (PE) or polypropylene (PP) mono-material bags. A double win in terms of linear economy thanks to a product that has minimised the use of materials, thus offering a maximum recyclability rate for the bags.
The customised Doypack in mono-PE has films (coatings) that offer strong barrier properties to oxygen and water vapour. An innovative alternative that fulfils its CSR charter in every aspect: recycled mono-material and recyclable closure system for a bag that is 100% ready to go into the recycling bin.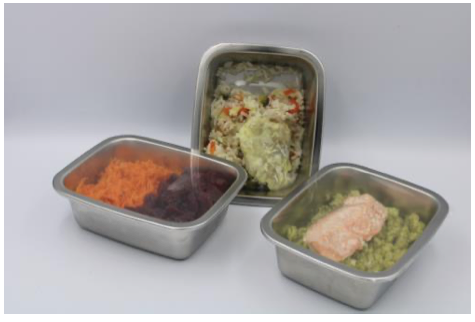 A successful and virtuous partnership between Leygatech and Geneomat has resulted in a new alternative to hermetic lids to meet the needs of sustainable catering. Designed with a 100% recyclable polyethylene plastic film, the Thinox offers an innovative sealing option to promote reusable containers while preserving the quality of use and conservation.
This is a hermetic lid with barrier properties that guarantees versatile use on stainless steel, glass, ceramic or porcelain. CSR considerations that are in line with the pro-environmental trajectory of the fast food, food processing, supermarket and community markets.
ALL4PACK Innovations: "Logistics Performance" category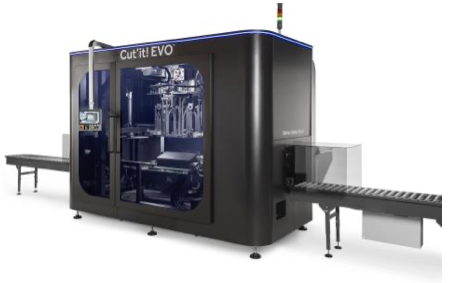 Just a few months before the exhibition opened, Ranpak BV launched Cut'it!TM EVO on 1 September 2022, whose logistical performance immediately attracted the ALL4PACK Innovations jury.
It is a machine that can mark the highest filling point of the carton, cut off the excess and then automatically apply a glued lid.
The result is smaller, easy-to-open, tamper-evident boxes.
The advantage of this is that the boxes are immediately ready for palletising and dispatch. Finally, the high throughput of the machine supports faster, lighter logistics with reduced shipping costs.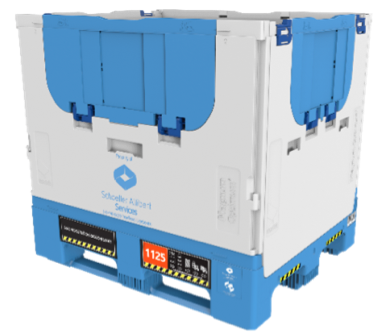 Recognised as the strongest on the market, Schoeller Allibert's Magnum Optimum 1210 has unique features with a dual eco-friendly character: a structure that provides more volume than similar containers, with easy-to-use self-locking doors, combined with a high folding rate.
An innovative design that reduces the environmental impact of return logistics costs. This includes a folding rate of up to 73%, which results in a significant reduction in carbon footprint.
The die has been cast: innovations will be eco-responsible… or they will not be. The evolution of the environmental challenge combined with new consumer expectations have propelled CSR and sustainable solutions to the top of the list of innovation requirements.
Tomorrow's number one priority? To combine economic and ecological issues, and to orient all projects towards sustainable solutions.
See you at the next edition of ALL4PACK Emballage Paris 2024 to discover the progress of CSR strategies implemented in the processing, packaging and logistics sectors.
---