KHS equips Africa's most modern brewery
AB InBev, the world's largest brewer, has just launched a new production facility in Mozambique – the largest private investment in the country's brewing sector to date, managed by its local subsidiary, Cervejas de Moçambique (CDM). Once again, the Belgian-Brazilian giant has chosen KHS quality to equip the premises.
At a cost of $180 million, it is "the largest and most modern brewery in Mozambique and the whole of Africa", says Tomaz Salomao, CEO of CDM. Based in Marracuene, 30 km north of Maputo, the plant produces around 80,000 bottles of 550 ml cassava beer per hour, with a capacity of 2.4 million hectolitres, which could be increased to 6.7 million hectolitres in the future.
The Marracuene site is the fourth AB inBev has opened in Mozambique, in addition to those in Maputo, Beira and Nampula, which is more than enough to keep it ahead of Heineken, its main commercial rival in Mozambique.
Modular labelling and state-of-the-art KHS technology
Once again, AB InBev has chosen KHS machines to equip its facility, and for the first time in this long partnership, they are even using two of the KHS modular labeling machines.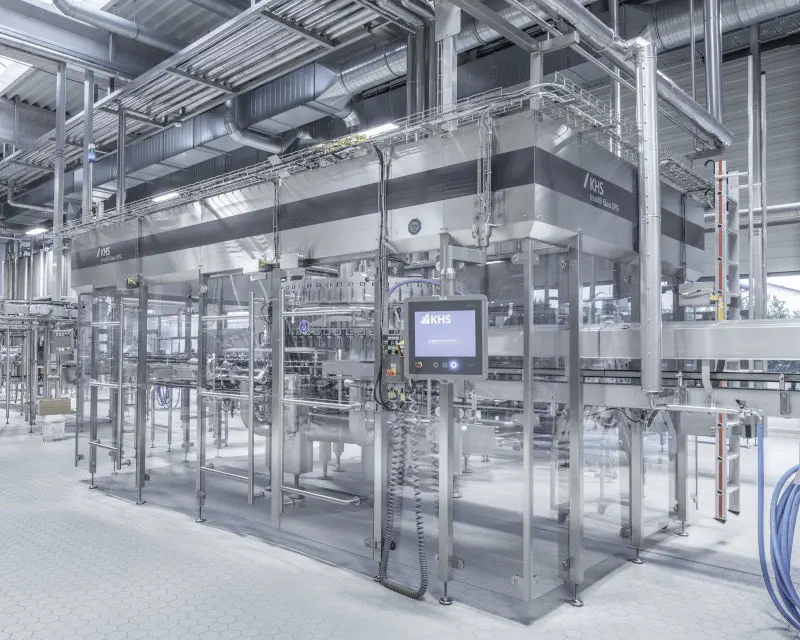 These labeling machines can be adapted to the various stations on the line and, what's more, can be converted in a very short time by simply docking and undocking them with a forklift truck: a flexibility that enables the site to quickly anticipate new trends and dynamic market developments with little effort. In addition, these machines ensure a labeling error rate of less than 0.055%, with an efficiency of more than 99% of the KHS modular labeling technology.
The site is also equipped with an Innofill Glass DPG ECO filler: with its pneumatically controlled DPG-ECO device, the machine fills the glass bottles with great precision, while reducing the CO2 required for the process by 50%, all with very low oxygen intake to ensure optimal quality and shelf life conditions for the beer. The filler handles up to 75,000 units per hour and allows flexibility during the production process, with high system availability and low maintenance.
Environmental friendliness is a key factor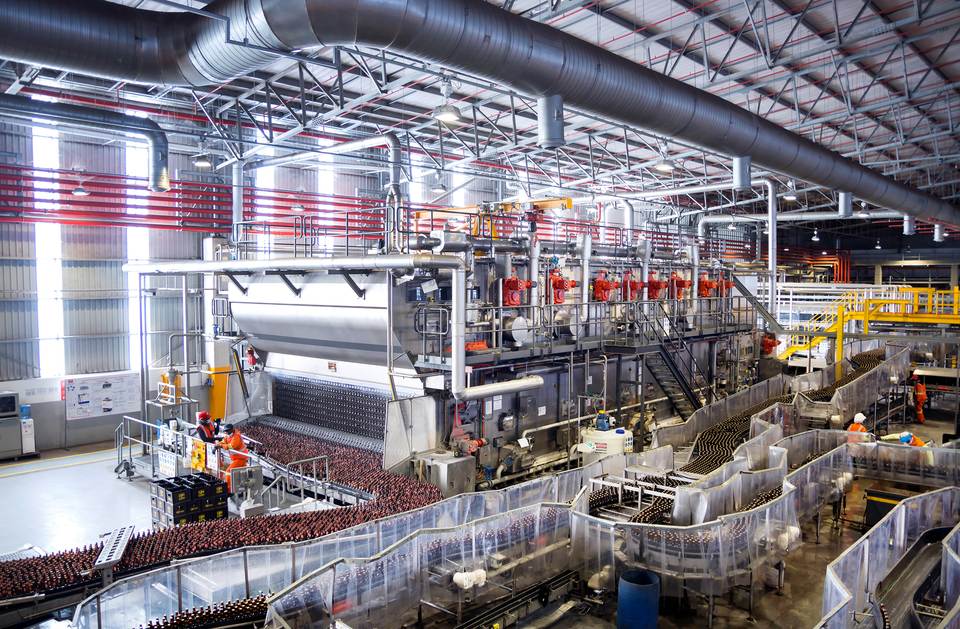 Finally, the plant is equipped with the large Innoclean DM cleaning machine, a cleaning device that stands out above all because of its extremely low water and energy consumption in contrast to its enormous size, thanks to a minimized heat and liquid transfer system.
The Innoclean DM has a cleaning capacity of up to 150,000 glass or PET bottles per hour and meets all hygiene and food safety standards: the infeed and outfeed flows are differentiated to prevent recontamination, and the machine can be configured at will to suit the operational load thanks to its modular design. The bottle washer is complemented by an Innoclean RW crate washer, which is much smaller than its sister machine, but just as energy and water efficient, and can process up to 13,000 crates per hour.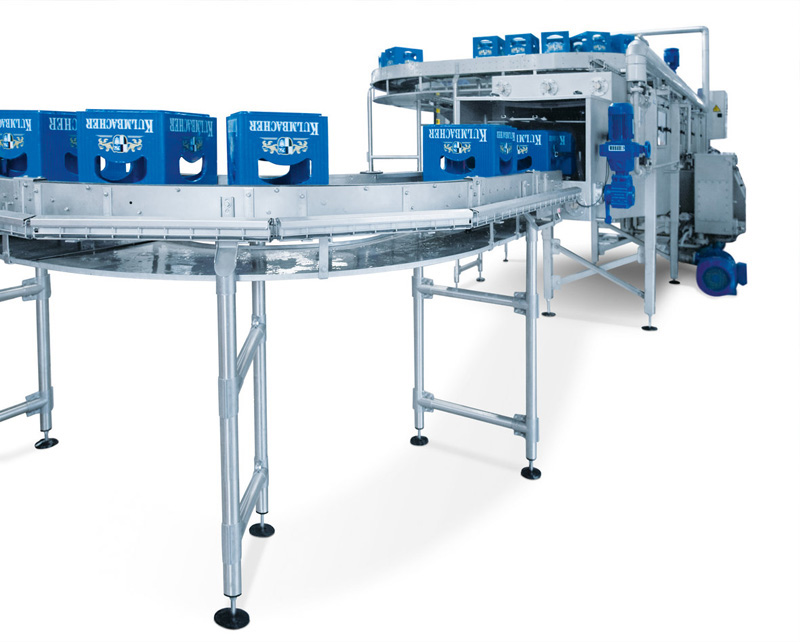 These two acquisitions demonstrate AB inBev's commitment to the circular economy, not only by developing the deposit and reuse of its bottles, but also by ensuring resource-saving recirculation.
Labeling, filling, and cleaning machines are all stamped with the KHS logo at this promising new site, where the industrial equipment manufacturer also supplies its Innopack PPZ unpackers and Innopal RS3 palletizers.
---