ALL4PACK EMBALLAGE PARIS: innovation never stops !
Over the years, ALL4PACK EMBALLAGE PARIS has consistently drawn inspiration from current events, capturing the essence of trends, and anticipating innovations in the packaging sector.
As an integral part of the dynamic and ever-evolving packaging industry, ALL4PACK EMBALLAGE PARIS is widely recognized as a key global meeting place for professionals. Its influence spans the realms of packaging, printing, processes and logistics.
ALL4PACK EMBALLAGE PARIS Leading the Ecological Transition
ALL4PACK EMBALLAGE PARIS is now entering a new phase in its history with a repositioning aimed at strengthening its presence among major European trade events and anticipating the needs of the packaging industry of tomorrow.
This ambitious and forward-looking vision will be unveiled at the next edition, taking place at Paris Nord Villepinte from November 4th to 7th, 2024!
New Strategic Positioning: "Innovation Never Stops!"
The packaging ecosystem has been undergoing unprecedented change for several years now. Going beyond its role as a mere exhibition platform, ALL4PACK EMBALLAGE PARIS has emerged as a significant source of inspiration for the industry.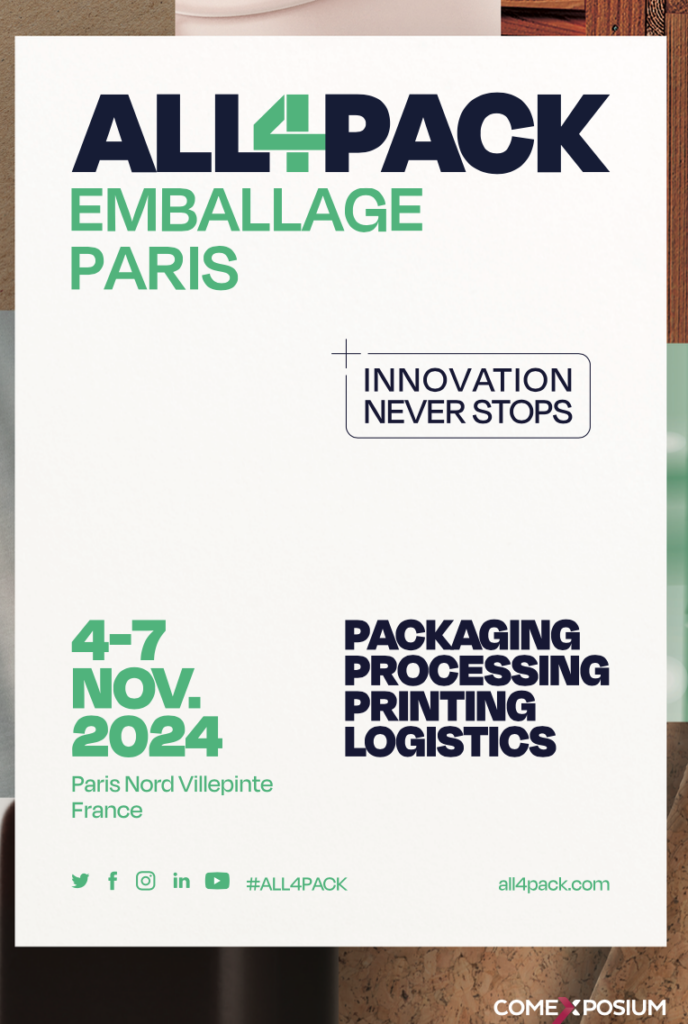 The shift towards more sustainable and eco-responsible packaging is no longer a trend but a necessity. In the heart of this dynamic, ALL4PACK EMBALLAGE PARIS positions itself as a pioneer, showcasing responsible innovations that enhance performance and profitability.
ALL4PACK EMBALLAGE PARIS, AN INSPIRING SHOW
This new positioning is embodied by the show's core values: avant-gardism, responsibility, and agility. By staying ahead of trends, the show positions itself as a market companion, providing inspiration for the future and constantly encouraging new areas of innovative application. This approach meets the expectations of exhibitors and visitors alike, who are increasingly attuned to environmental issues.
THE KEY EVENT FOR MORE RESPONSIBLE PACKAGING
Since its establishment in 1947, the show has undergone transformative changes that have shaped its current identity and reputation. At the last edition in 2022, the show established itself as a trailblazer in the sustainable revolution with the motto: "Lead the Revolution!" ALL4PACK EMBALLAGE PARIS 2022 served as a platform for discussing the major challenges facing the industry through conferences where European experts and opinion leaders exchanged views on the solutions, outlook, and collaborative efforts necessary for successfully transitioning to environmentally conscious packaging. The "Start-Ups Area" perfectly exemplified the show's commitment, showcasing biodegradable packaging, reuse and recycling solutions, as well as energy- and resource-efficient production processes. The show is dedicated to supporting these innovative ideas!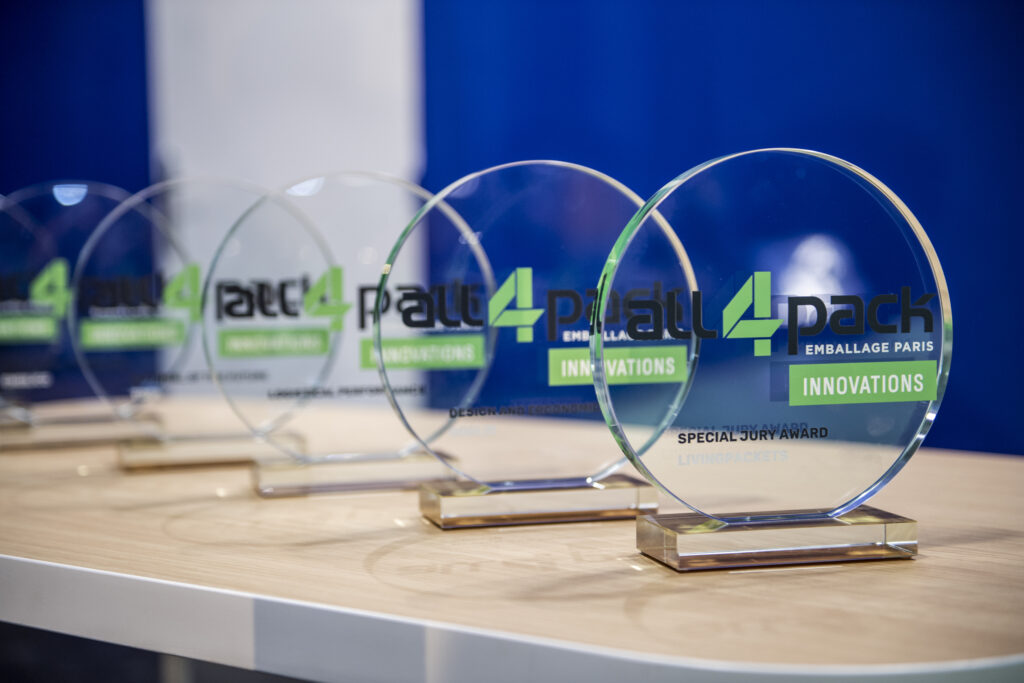 Upcoming ALL4PACK EMBALLAGE PARIS Events
Join us from November 4th to 7th, 2024, for the next edition of ALL4PACK EMBALLAGE PARIS, where innovation takes center stage.
Starting from 2023, follow us and participate in discussions to meet the challenges of tomorrow's packaging and contribute to its reinvention. Stay informed about changing trade patterns, evolving standards, and new regulations by attending our webinars throughout the year or watching the replays on our YouTube channel.
The highlight of the year will be ALL4PACK EMBALLAGE PARIS on Wednesday, September 20th, 2023, at Paris Retail Week in Porte de Versailles! This exceptional series of conferences will provide an opportunity to meet packaging experts and professionals, fostering networking and engagement within the entire exhibition community.
Stay connected with the show and let's prepare for 2024 together!
---