AFP group strengthens position on Turkish market with TEKO takeover as country looks to become logistics super power by 2053
The Aluflexpack group, European leader in premium flexible packaging solutions, has announced the acquisition of 80% of the Turkish company TEKO Aluminyum Sanayi A.S.
The group has over forty years of experience in converting native aluminium and plastic foils into high-quality final packaging.
With its fully integrated value chain, the AFP group manages the end-to-end production of its packaging, while at the same time extensively controlling the amount of materials used in order to guarantee its customers the best standards in terms of quality, sustainable development and innovation.

The group specialises in various types of packaging, including tea and coffee, confectionery, dairy products and animal feed, as well as pharmaceuticals. It is constantly looking to expand its scope of activities in order to establish itself in new markets. Having historically been based in Reinach, Switzerland, the group employed nearly 1,342 people as of December 31, 2021, and has established production sites throughout Europe, including in Switzerland, France, Poland and Croatia, as well as in Turkey.
AFP has adopted a strong expansion strategy
As part of its expansion strategy towards new markets and economic horizons, the AFP group announced last April the acquisition of 80% of the Turkish company TEKO Aluminyum Sanayi A.S, which also specialises in flexible packaging for dairy products, beverages and confectionery on the Turkish market.

Founded in 1974, the company is located in the city of Çorlu, about 100 kilometres from Istanbul and employs approximately 120 people. It posted net sales of 16 million euros at the end of 2021 and operates across the entire value chains, ranging from coextrusion, laminating and lacquering using rotogravure printing, lid punching and metal cap forming. Through this acquisition, the AFP group is clearly aiming to expand its positions on a booming Turkish market, while also strengthening its already existing foundations by providing its customers with a wide and attractive range of new flexible packaging solutions.

Aluflexpack Group CEO Johannes Steurer said: "The acquisition of TEKO marks a new step in our expansion strategy. The company has demonstrated remarkable growth and has positioned itself as a leader within Turkey's domestic lid-cutting market. In addition, it is strategically well positioned to supply the European, Middle Eastern and North African markets, and perfectly complements our industrial presence in Turkey. Leading brands rely on our flexible packaging and appreciate our highest product quality, stringent production procedures and conditions, and enjoy our reliable and passionate service."

He adds: "Together with the existing management, the objective is to continue the successful path of the company's growth in the coming years", for AFP as well as TEKO.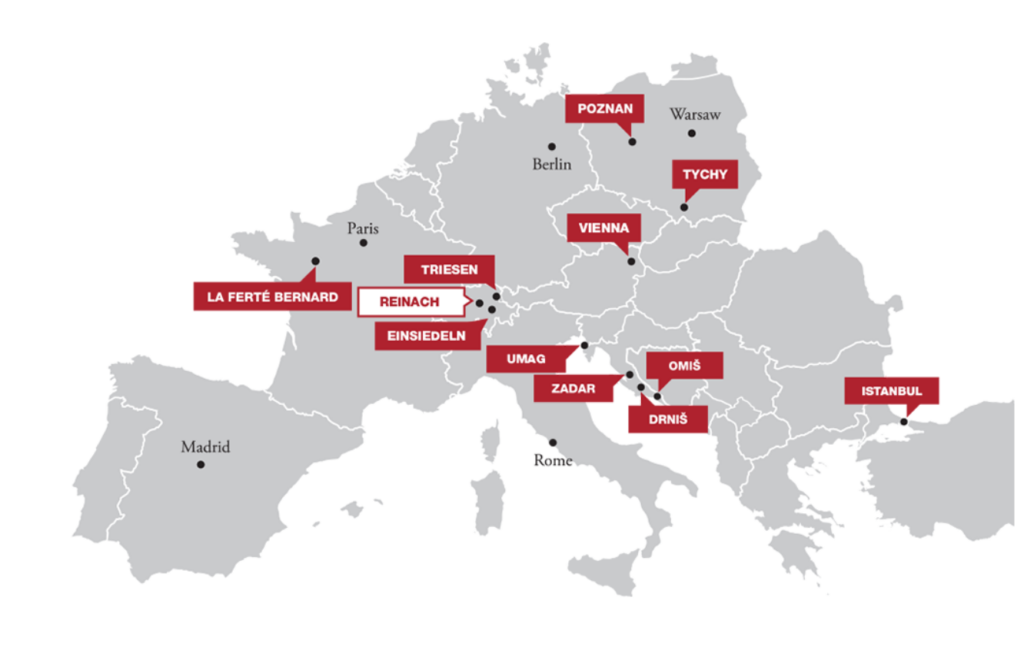 The undeniable attractiveness of a booming market
Due to its geographical location, Turkey has established itself as a first-choice commercial crossroads, which has seen a significant influx since the health crisis and geopolitical fallout from the war in Ukraine.
Moreover, Turkey's active desire to become a logistics superpower by 2053 was also clearly a deciding factor in AFP's decision to acquire 80% of TEKO. In April 2022, the Turkish government published its 30-year Transport and Logistics Master Plan, which aims at improving logistics infrastructure across all modes of transport. As part of this plan, Turkey is planning on investing $153 billion to support massive infrastructure development by 2053. Hence there is an undeniable interest in investing in this market, given the country's ambitions and massive support of the logistics sector.
Like many European economic players, the AFP group is looking to ride the wave and make the most of the Turkish government's strong resolutions vis-à-vis its investment in the country's economic and logistical infrastructure.
---