ACC and Siemens partnership for sustainable production of European battery cells
Siemens is gradually establishing itself as the reference technology partner for the electric car market in Europe. The electronics giant has just joined forces with Automotive Cells Company to implement large-scale production of sustainable batteries in Europe.
The electric vehicle market is evolving. While it will account for almost 9.1% of sales in 2021, this figure has risen to 12.1% over the past year. As new electric car sales increase in Europe, the industry is adapting to meet the ever-changing demand.
Siemens and ACC have signed a memorandum of understanding to join forces in a new strategic partnership that will see Siemens become ACC's preferred supplier for automation, digitalisation and electrification of processes: a delegation of tasks that will allow the automotive battery specialist to focus on production itself, while maximising efficiency and energy management in its facilities.
The partnership will also aim to ensure the sustainable management of waste and packaging from the production of these batteries in Europe.
Siemens' digital twins
Siemens' digital twin technology will facilitate the commissioning of ACC's giant electric vehicle battery plants in Douvrin Billy-Berclau France, Kaiserslautern Germany, and Termoli Italy. A device shadow is a virtual model designed to closely mirror a physical object by compiling all of its characteristics, features and performance. The virtual model can then be used to perform simulations, the results of which can then be applied to the original physical object.
The partnership will be based primarily on the Siemens Xcelerator open digital management platform, which will be launched in June 2022.
"The emergence of a European equipment industry is a key success factor for ACC. Our goal is to become a European market leader in automotive battery cells and modules. We need to work towards a complete battery ecosystem covering the entire value chain. A strong partnership with Siemens is essential for ACC. Siemens Xcelerator offers solutions that are perfectly suited to our needs throughout the project," said Yann Vincent, ACC's Managing Director.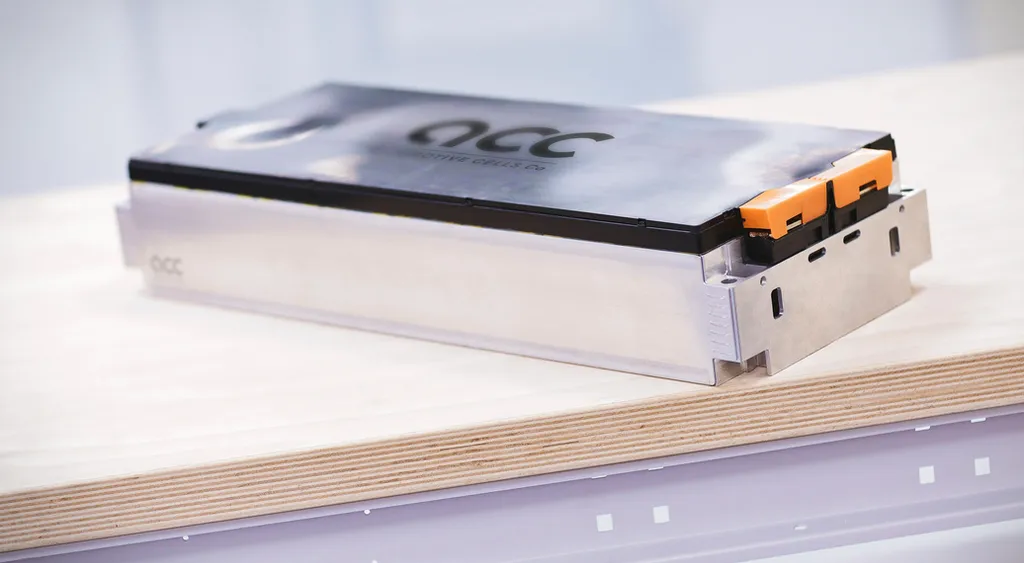 Gigafactories objective
This cooperation between the two companies is mainly aimed at accelerating ACC's digital transformation, by speeding up the implementation of its "gigafactories" on European soil, new generation complexes that will have the vocation of supporting the European electric car market.
Siemens Digital Enterprise's hardware and software portfolio will enable ACC to develop solutions for battery design and production, as well as energy and life cycle management.
Siemens and ACC plan to create complete digital twins of the battery and production lines. Totally Integrated Automation (TIA) solutions and systems and the use of Siemens Xcelerator's Teamcenter software will enable ACC to integrate design and manufacturing to boost production for changing demands.
Optimising production while streamlining environmental impact
This partnership enables Siemens to further strengthen its position as a leader in the energy transition, particularly in the manufacture of batteries. Several technological partnerships with leading companies are strengthening Siemens' solid sectoral expertise in this dynamic, rapidly expanding market.
ACC's gigafactories will increase the availability of high-performance and affordable batteries for electric vehicles and accelerate the transformation of the automotive industry in Europe.
In addition to the classic customer-supplier relationship, the agreement between ACC and Siemens is a far-reaching collaboration in the areas of IT/OT connectivity. The agreement therefore also covers global infrastructure solutions, particularly in the area of on-site energy management. The aim is to create a carbon-neutral factory, using the financing solutions offered by Siemens Financial Services where necessary.
Finally, it is also through the implementation of a policy of sustainable management of packaging and production waste that this partnership was concluded between the two giants, in order to make these gigafactories the standard-bearers of a philosophy where environmental protection imperatives can no longer decently remain in the background.
Sustainably designed and produced batteries are good for the planet and for our company, as they promote green transformation and new growth," says Cedrik Neike, Member of the Executive Board of Siemens AG and CEO of Digital Industries. As a leading partner in the digital transformation of the automotive industry, it is natural for us to join forces with ACC, as we want to develop sustainable European production of batteries for electric vehicles together."
---