To each his own with The Pack
The Pack, based in Bonheiden, Belgium, specializes in supplying cardboard boxes for the storage of dangerous and/or sensitive products. We spoke with Frank Beauraing, Sales Manager for France and Germany, to learn more about their expertise.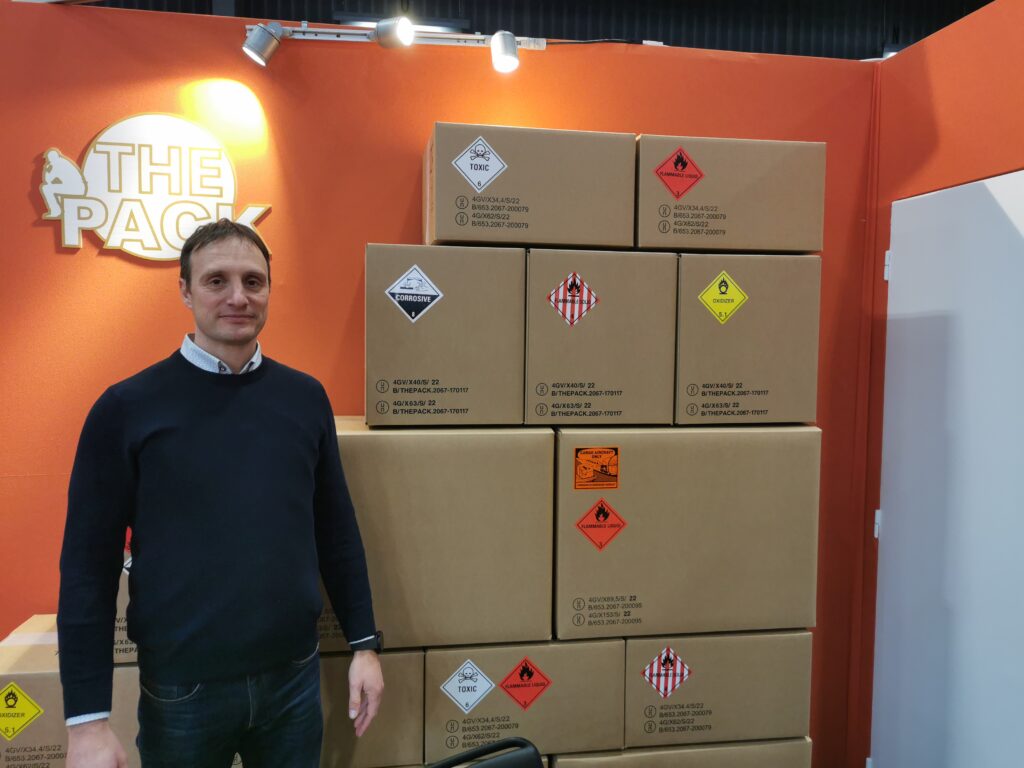 The Pack specialises in designing UN-approved 4G and 4GV boxes and packaging, which require a high degree of specialization due to their dedication to handling dangerous goods. These goods are classified into nine distinct categories based on their level of danger and specific characteristics.
"Our distribution extends not only throughout Europe, including France, Belgium, and Germany, but also to a significant portion of Africa and Arabia," explains Frank Beauraing. "The demand in our market is constantly increasing, especially with the surge in demand for lithium batteries. The Pack's boxes can safely handle all types of hazardous materials, such as explosives, gases, flammable liquids, flammable solids, oxidizing agents, toxins, and corrosive substances. The only exceptions are nuclear materials and liquid gases."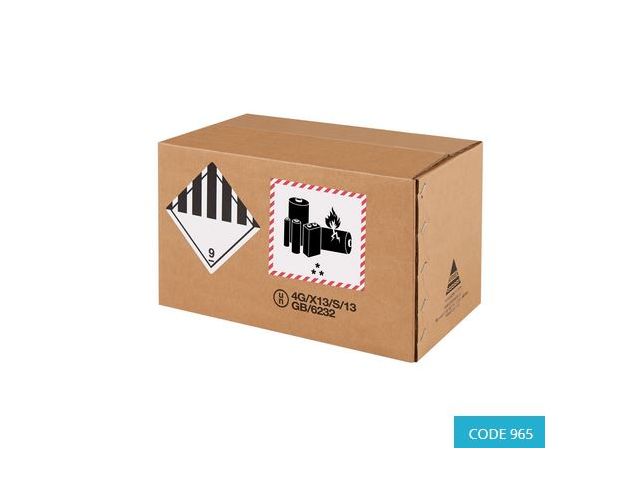 The Pack designs and manufactures two types of UN-approved boxes: 4G boxes, which are suitable only in combination with specific inner packagings they have been tested with, and 4GV boxes, which can be used for shipping objects or inner packagings of any type, accommodating all kinds of liquid or solid substances from packaging groups I, II, and III.
The Pack: Specialized, Tailor-Made, and Environmentally Responsible Boxes
The Pack caters to the specific needs of its customers. Their crates are meticulously designed to withstand various environmental conditions, including humidity, snow, heat, shocks, falls, and pressurization, ensuring the preservation of packaged substances during storage and transportation. "Our crates undergo comprehensive testing to guarantee the proper preservation of the packaged substances and the safety of personnel responsible for storage and transportation."
From the outset, the entire process is carefully planned to ensure both adequate protection for the packaged substances and the eco-responsibility of the created packaging. All boxes produced by The Pack are 100% recyclable and can be reintroduced into the production cycle after reprocessing, if necessary.
"This is one of our priorities: all our UN boxes are also FSC-certified, aligning with the environmental concerns of our time."
ALL4PACK EMBALLAGE PARIS, an Unmissable Event
When asked about The Pack's presence at the upcoming edition of ALL4PACK Emballage Paris in 2024, Frank Beauraing enthusiastically expresses interest in participating in this major industry event.
"This is a unique opportunity," he says. "In addition to the networking opportunities typical of such events, it is the prospects of meetings and exchanges of ideas that truly set ALL4PACK Emballage Paris apart as a significant gathering of industry professionals discussing today's and tomorrow's relevant topics."
"Our products are in increasingly high demand, particularly when it comes to transporting lithium batteries," he adds. "However, we are not the only ones facing this situation." Given the exponential growth in the need for specialized and non-specialized packaging, he acknowledges the significant amount of deep thinking required to reimagine packaging and shipping models while ensuring a sustainable lifecycle that encompasses the recyclability of the packaging involved in this extensive process.
---