Savoye develops its ODATiO suite
Savoye has been a loyal participant in the ALL4PACK Emballage Paris trade fair for many years and is one of the major players in intralogistics in the fields of software, automation and robotisation. Nathalie Giry, marketing and communication manager at Savoye, tells us about the company's major orientations in anticipation of the 2024 edition of the show, which will be held in Paris from 4 to 7 November 2024.
Savoye continues to develop its ODATiO Supply Chain Execution tool. Innovative, scalable and tailor-made, it seems to be largely fulfilling its promise of blurring the boundaries between TMS and WMS.
"Flexibility of configuration, autonomy in the processes, data interoperability… are all expectations of our clients, who want these deployments to be optimised, fast and duplicable on several sites. We have therefore designed ODATiO as a solution that is both standard and scalable, in order to meet the latest market criteria", insists Nathalie Giry.
In short, Savoye is simply offering its customers a way to simplify the boundaries between WMS and TMS, with the promise of easier and more flexible management and insight into operations, both inside and outside the warehouse.
Savoye standardises its software solutions
"ODATiO is a unique and highly modular set of WM and TM functionalities in SaaS or licence mode, based on APIs and an open technological foundation, centred on data and business rules", explains Nathalie Giry.
The tool also integrates natively with all automation, robotic and order picking equipment developed by Savoye. Each user will be able to customise their workspace using predefined widgets and by selecting the most relevant KPIs for the tasks to be performed.
The software suites under which Savoye equipment traditionally operates, such as LM XT, Magistor or Logys, can still be used; however, in the interests of homogeneity and ergonomics between the systems, Savoye has also published tools for migrating and recovering data histories for migration to ODATiO.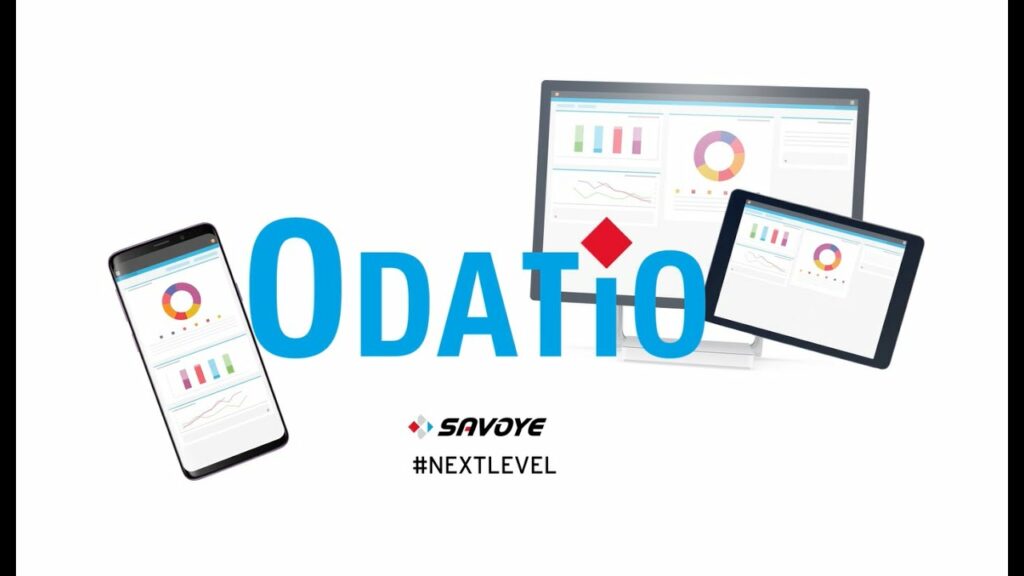 ODATiO offers a single software solution for the price of two, with Warehouse Management (WMS) and Transportation Management (TMS) functionality packages, making its modularity of use the main innovation and strength.
ALL4PACK Emballage Paris, an unmissable event
"ODATiO is the fruit of 35 years of technical and functional experience at Savoye," continues Nathalie Giry. It is an internal strength that is fed every day by exchanges with our clients and partners, because they are the ones who enable us to reach this level of design. They are at the heart of this development, and their feedback is extremely valuable to us in developing our ODATiO suite even further."
The culmination of 35 years of work, Savoye will be presenting the new system at the next edition of the ALL4PACK Emballage Paris trade fair, which will be held from 4 to 7 November 2024 in Paris. The perfect opportunity for the company to prove once again to its customers and prospects that its reputation and degree of expertise in both hardware and software equipment are well established.
"All4Pack is an extremely important event for Savoy", admits Nathalie Giry. Because a professional gathering of this magnitude guarantees unparalleled visibility on the French and European markets: not only for the opportunities to meet professionals, which obviously lead to new contracts, but also because of the message conveyed by the entire packaging industry regarding the need to change consumption patterns in order to achieve this tenuous balance between process sustainability and satisfying the requirements of a market that is ever more demanding in terms of performance."
---