Optima's strategic shareholding with Weyhmueller underpins its sustainability strategy
Optima entered into the strategic shareholding in mid-June 2022 after buying a stake in Weyhmueller
The company supports customers around the world with specific and flexible filling and packaging machines for pharmaceuticals, consumer goods, paper hygiene and medical devices markets. As a solutions and systems provider, Optima accompanies these companies from the product idea through to successful production and throughout the entire machine life cycle. Today, over 2,800 experts around the globe contribute to the company's success.
Weyhmueller has 75 years' experience and 3,000 machines on the market
It just entered into a strategic shareholding with Weyhmueller by acquiring a stake in this company based in Neu-Ulm in Bavaria.
The 75-year old mechanical engineering company produces flexible, modular specialist machines for the international food industry – in particular cups and cans made of paper. Weyhmueller machines produce packaging in a wide variety of forms from the raw material paper and optimally separable paper-plastic solutions. Printing and die cutting machines operating from the reel, complete the portfolio. There are around 40 employees working at the Neu-Ulm site. Over 3,000 Weyhmueller machines have been already sold around the world.
The acquisition of Weyhmueller broadens considerably Optima's portfolio of solutions in the sustainable packaging sector. The outcome is integrated and sustainable turnkey solutions – from packaging development to the inline production of sustainable paper packaging, packaging and closing, and the resource-saving operation of the systems.
Sustainable packaging solutions remain in high demand. Many multinational firms are choosing to use paper as a packaging material. Dr. Stefan Koenig, Managing Director of OPTIMA packaging group GmbH, explained that "cooperation and partnerships throughout the entire value chain are part of our sustainability strategy. Strategic cooperation with Weyhmueller was the next logical step in this regard".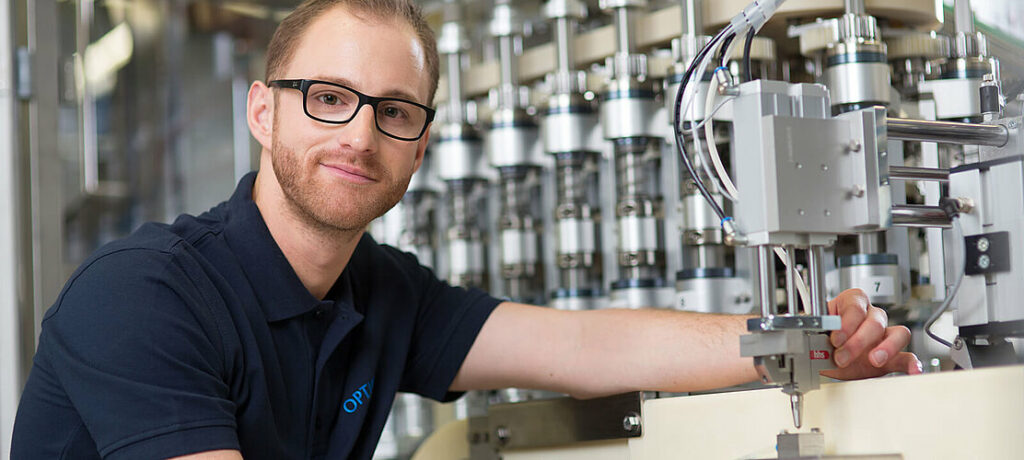 Synergies for greater sustainability
Both Optima and Weyhmueller understand that there is no such thing as a perfectly sustainable packaging material. However, paper can be the right solution for many different uses. "We are seeing multiple synergies in this area, and we are very enthusiastic about the collaboration," said Heinrich Peitz, Managing Director of Weyhmueller Verpackungstechnik GmbH.
"Paper containers made from renewable raw materials with advanced, more sustainable barrier functions and maximum product protection," was how Peitz described the joint development target.
The collaboration with Weyhmueller gives Optima the opportunity to supply customers with "tailor-made" complete solutions for the entire process chain. Sustainably designed packaging is produced on Weyhmueller systems and filled and closed inline using Optima systems. By so doing, Optima and Weyhmueller are enabling their customers to produce and package sustainably in a circular economy.
---