Industrial packaging: cardboard packs a punch!
Among industrial packaging, cardboard has carved out a place for itself thanks to its versatility and eco-friendliness. Light, easy to handle and recyclable, cardboard is the number one ecological, ergonomic and economical packaging for industrial goods.
Cardboard stands out as a durable packaging that can be used for many purposes, while keeping production costs down and having minimal impact on the environment.
Redefining the functions of industrial packaging
Industrial packaging is packaging whose primary function is to protect, secure and transport industrial goods.
By definition, industrial packaging fulfils three major functions in the protection, safety and packaging of industrial goods:
Protect. The primary mission of industrial packaging is to ensure the physical, chemical and mechanical protection of goods, in order to compensate for any meteorological hazards (humidity or temperature variations) and to deal with unforeseen events during shipment or transport (shocks or falls).
Safety. The safety of industrial packaging remains the key role of cardboard packaging in order to avoid any form of deterioration or damage to goods – whether unintentional or not.
Packaging. High-quality packaging promotes safe transport and contributes to the smooth transfer of goods throughout the supply chain – from handling to shipping and receiving.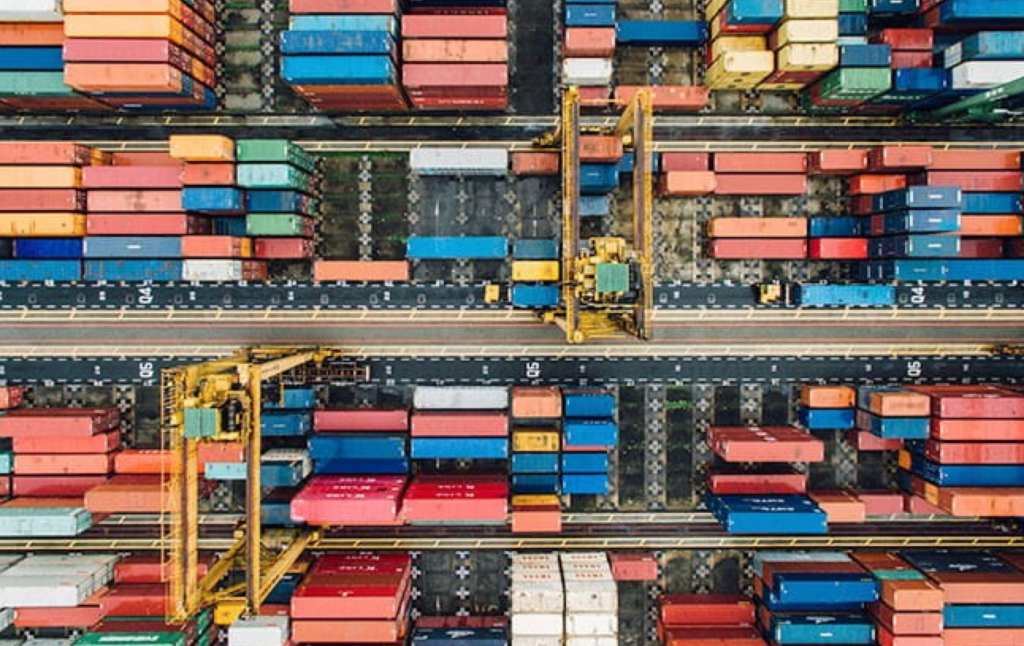 Various packaging materials stand out on the industrial goods market, such as :
Wood. One of the oldest materials used for packaging and shipping industrial goods. Ideal for storing and transporting goods, wooden industrial packaging comes in the form of wooden crates, crates, bases or pallets.
Metal packaging. Also one of the first materials to be used for industrial packaging, metal is used to make tins, capsules, cans, boxes and aerosols.
And finally, cardboard,
Cardboard. The number 1 material for industrial packaging because of its lightness, practicality, durability and unfailing recyclability.
Cardboard, the star of sustainable industrial packaging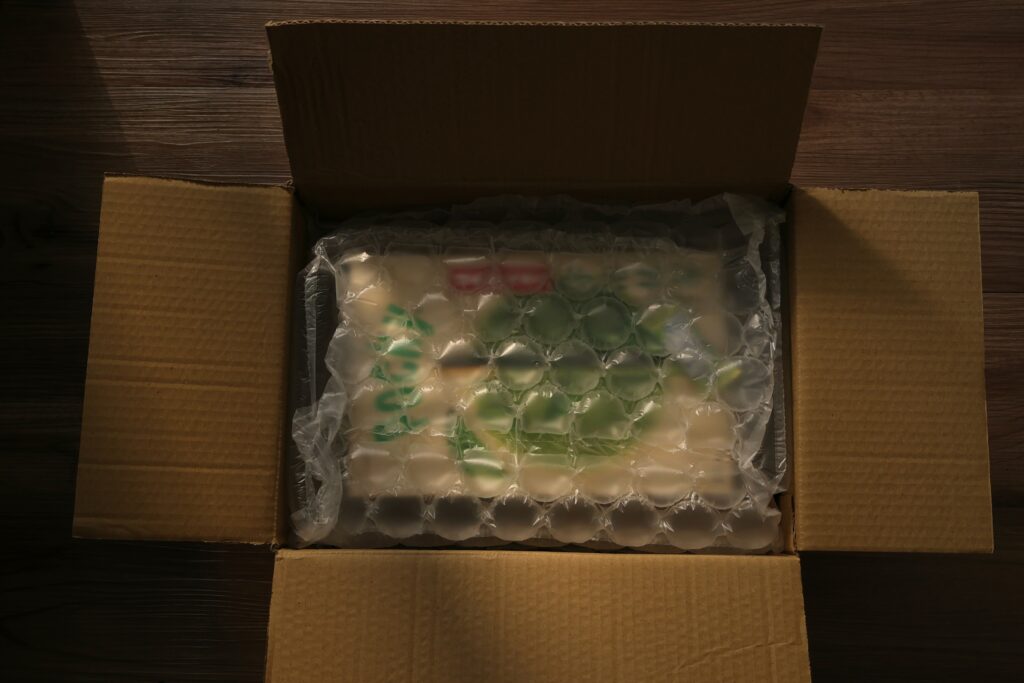 Faced with new pro-environmental considerations in the packaging ecosystem, cardboard has stood out for its integration into the circular economy loop.
Favourable to eco-responsible logistics, cardboard stands out for its multiple uses. One material at a time :
Easy to produce. Cardboard packaging is one of the easiest things in the world to develop and design, according to the different needs and constraints of the supply chain.
Lightweight. Both light and easy to handle, cardboard packaging adds very little extra weight to the initial volume of goods.
Ergonomic. The major advantage of cardboard is also its ease of storage and overall ergonomics. A foldable material that's easy to handle, requires little storage space and offers immediate availability. A godsend when it comes to facilitating handling and shipping operations. It also saves space and logistical costs, which weighs in the balance when it comes to drawing up specifications.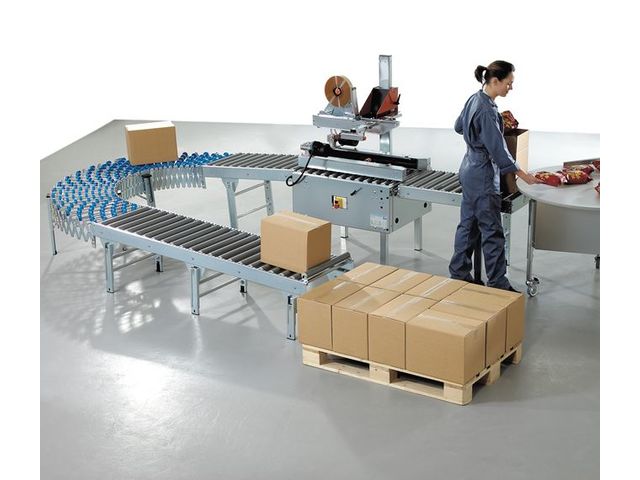 Economical. Its production cost is significantly lower than wood or metal packaging, making industrial cardboard packaging a cost-effective sustainable packaging solution. Economical and ecological packaging that combines a reduced impact on the environment with limited and controlled production costs. It's an excellent way of limiting heavy loads, such as shipping and transport costs.
Customisable. Industrial corrugated packaging can be customised to suit the needs of the company and the industry concerned, in the form of cartons of all sizes, flexible, rigid or telescopic boxes, among others. A host of variations to suit the diversity of user companies and their logistical choices.
Recyclable. Cardboard stands out for its ecological credentials. As a sustainable material and packaging that can be reused or recycled, and as a material that is recycled and reintegrated into the production loop, cardboard ticks all the boxes for an environmentally-friendly material that promotes the circular economy.
Future prospects for environmentally-friendly industrial packaging
In terms of its environmental impact, cardboard is also a winner! Number one in environmentally-friendly industrial packaging, cardboard is on all fronts: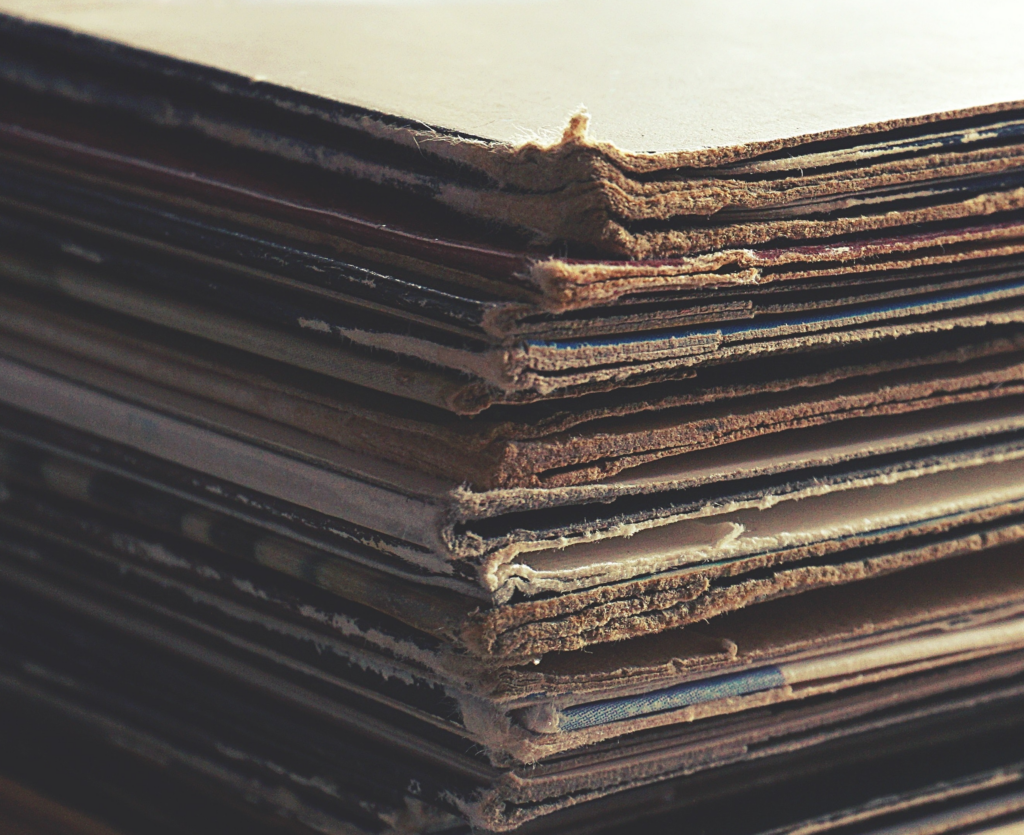 Reducing waste production and making it easier to sort packaging.Preservation of natural resources and reintegration of recycled materials into the production cycle.
Reduce pollution and greenhouse gas emissions.
Support and maintain the circular economy loop.
With the new regulations governing the entire packaging and logistics ecosystem, paperboard can meet both the obligations of manufacturers and the expectations of consumers.

If you're also involved in the industrial goods or sustainable industrial packaging markets, the ALL4PACK Emballage Paris trade show is the place for you, at the crossroads of innovation and pro-environmental trends.
Join us at the next edition of ALL4PACK Emballage Paris 2024: registration is already open and we're waiting for you!
In the meantime, take advantage of the replays of the previous edition's conferences, and take part in all the 2023 events.
ALL4PACK Emballage Paris: Innovation never stops! The must-attend event for professionals in the sector, and the benchmark event for players in the packaging and logistics ecosystem.
---