Growth in the reusable food packaging market boosted by optimisation and sustainability
Optimisation of packaging size, increasing emphasis on reusable materials, expansion of the reusable packaging rental model in packaged food delivery, emphasis on zero waste lifestyles and the associated growing demand for recoverable or reusable packaging: all these factors have helped to drive the reusable food packaging market.
Market size: €13.19 billion in 2019, Market growth rate: CAGR of 10.4%, Market trends: increased focus on reuse of materials in the food packaging industry.
The global reusable food packaging market is expected to reach €29.32 billion by 2027. Factors driving this growth include the growing emphasis on reducing plastic waste, particularly in the European Union and North America; new restrictions on single-use plastic packaging, particularly for takeaway meals; improved recyclability of plastic ingredients used in packaging; increasing demand for flexible food packaging solutions; technological advances in recyclable plastic products; and the overall importance of reducing plastic use.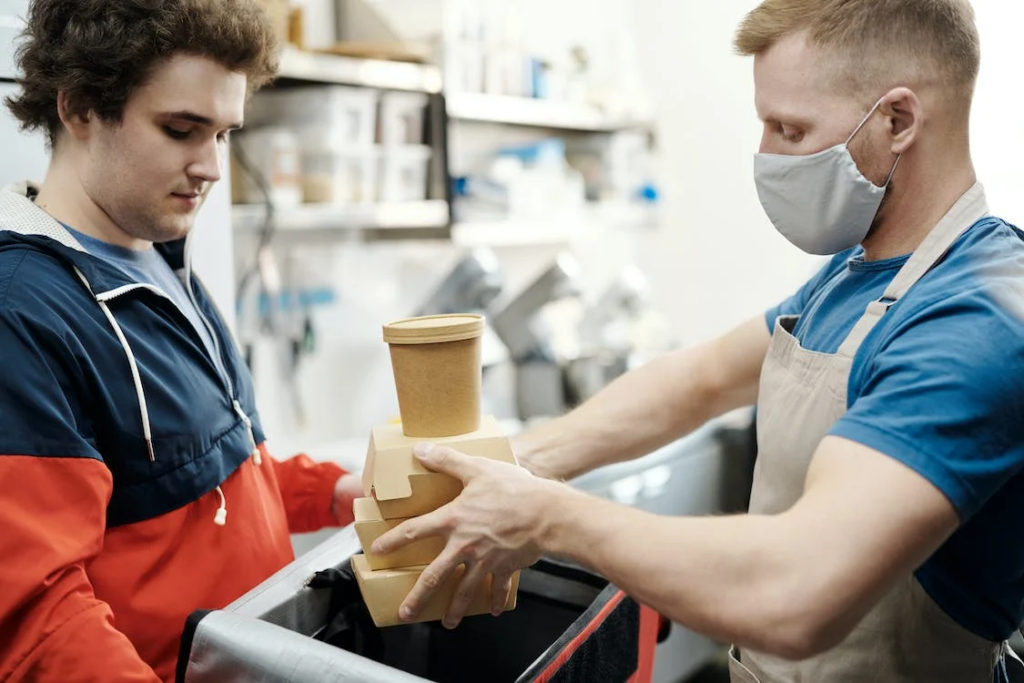 There is growing penetration of the reusable food packaging rental model, particularly with start-ups such as GoBox and Ozarka offering reusable containers at affordable prices that customers are willing to pay for. The business models of these start-ups are based on the use and return cycle of the containers, followed by thorough cleaning and disinfection, enabling them to be reused using certified reusable or recyclable food materials. So this zero waste revolution has created a reusable packaging rental business that is deliberately helping to strengthen the market.
The underlying reason for this trend is that, in these industries, it is essential to distribute packaged food efficiently without damaging it. In addition, the expansion of online meal delivery companies in different parts of the world is also benefiting the market. Protecting packaged food from spoilage or damage is crucial to the smooth running of this sector, increasing the relevance of such packaging in the industry.
The impact of COVID-19: The COVID-19 pandemic has undoubtedly jeopardised the growth of the industry. The major players in the sector remain uncertain about the future of the industry and are adapting their strategies to support themselves in this battle. The pandemic has had a significant impact on manufacturing, the recyclable and reusable packaging industries, and most of the major multinational companies have had to close their factories and other sectors. However, because of the importance attached to the safety of packaged foods, effective sterilisation and disinfection measures have been adopted by food delivery and processing chains to maintain customer confidence and brand preference. In addition to disposable packaging, greater emphasis is being placed on reusable packaging, which has created a greater opportunity for future market growth.
Other key findings from the report include :
By achieving recyclability of food packaging with a sustainable product lifecycle, some innovative companies are now focusing on transforming the conventional catch, fill and waste paradigm into a new model for a zero waste lifestyle. In this way, they can not only reduce the operational costs associated with food packaging, which previously required long-term waste and continual expenditure on new packaging each time. Start-ups such as Eco-Takeouts provide reusable containers for takeaway meals in corporate, hospital and university cafeterias, while DeliverZero, based in Brooklyn, New York, uses recyclable containers for its meal deliveries. The innovative Canteen by Dig restaurant in New York offers reusable takeaway containers in exchange for a monthly subscription of €3. Due to the increasing penetration of the products in food logistics and transport, particularly in the meal delivery sector, the reusable food packaging market is expected to expand considerably over the forecast period. In terms of end users, the bakery and confectionery segment occupies the largest market share at 22.7% in 2019, with a rapid growth rate of 6.7% expected over the forecast period. The food and beverage industry makes extensive use of this packaging due to its usefulness in transporting various food packages to suppliers. Despite the various benefits associated with these packaging, which are driving the market expansion, factors such as varying environmental regulations in different regions and cost-benefit concerns of small manufacturers may act as barriers to the market growth.
Key players in the reusable food packaging market include Amcor, Sealed Air Corporation, BASF, WestRock, Evergreen Packaging, Rehrig Pacific Company, Swedbrand Groups, IPL Plastics, Vetropack Holding and Schütz GmbH & Co KGaA, among others.
---