DaklaPack makes plastic pouches which are better for planet and will help EU reach 2030 objectives
Reusing plastic packaging of the European Commission's main objectives as it looks to move towards a closed-loop plastic economy by 2030.
Through continued innovation, DaklaPack has asserted itself as the market leader in innovative packaging and shipping materials. The Dutch company offers a wide range of unique and sustainable solutions.
DaklaPack has always strived to be at the forefront of planet-friendly solutions while keeping up with innovations at the same time. This approach for example requires assessments of the firm's impact on the environment and meticulous work on its catalogue to offer a complete sustainable packaging range. The company has embraced one of the European Commission's main objectives, which wants to shift towards a closed-loop plastic economy by 2030.
Fashionpack makes the difference
The reuse of plastics has driven DaklaPack to innovate and proven rewarding. For example, with the creation of "Fashionpack" in collaboration with PostNL, the company says it "destroyed the status quo of single-use shipping envelopes, so often used by online retailers in the fashion industry."

Fashionpack is contributing towards a circular economy. Firstly, because less packaging material is needed and wasted, which saves raw materials and energy. Secondly, because Fashionpacks can be reused several times, it produces less emissions and also reduces those from transportation, because more packages can be transported in a single delivery van.
Another innovation: A single material stand-up pouch. In general, stand-up pouches are made from several different types of plastic, making it an ideal barriers for oxygen, heat or water, for example. While these barriers are effective, the recyclability of these products remains very complex. As a result, rather than recycling them, they are disposed of in the EU and United States via landfill and/or incineration.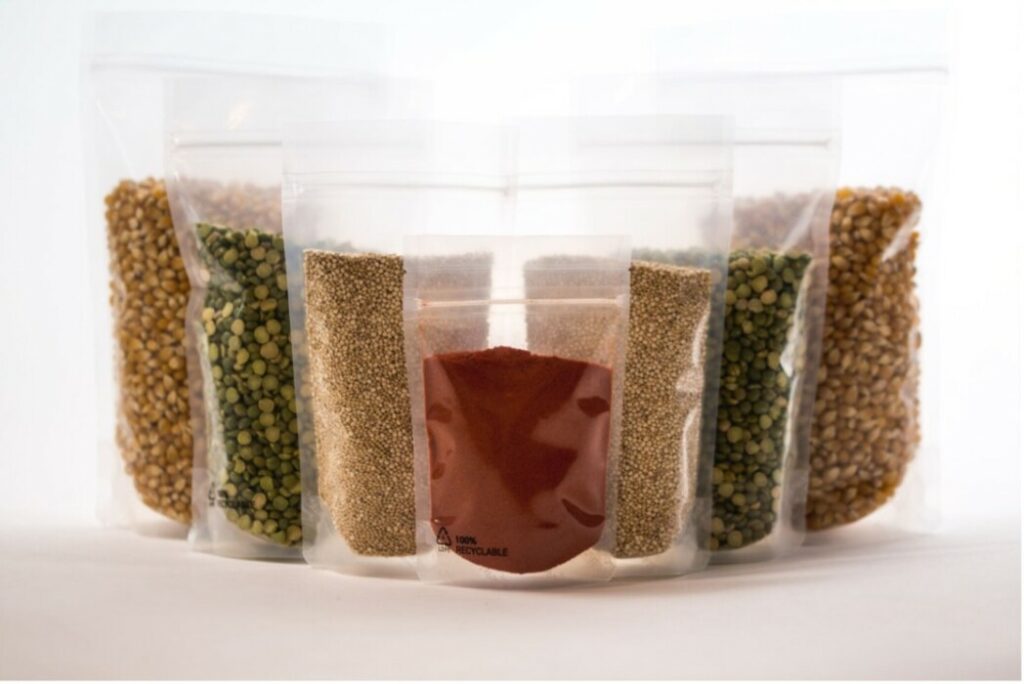 An award winning stand up plastic pouch
Except for DaklaPack's stand-up pouch. This monopolymer bag complies with all recycling guidelines and has been specially designed so it can be recycled within the current infrastructure.

To achieve this result, DaklaPack carried out an analysis of the common technological pathways in its main client countries. This helped determine whether a particular recycling concept was the best solution for a stand-up bag or whether using PCR content or bio-based materials would have been more appropriate. Their analysis showed that the recycling infrastructure for flexible PE bags was the most developed.
DaklaPack has therefore redesigned its packaging after evaluating the different criteria in each country. The company believes there is a high chance it will be able to significantly increase the circularity of these products and therefore contribute to a circular economy. There efforts have already paid off. DaklaPack ranked among the finalists at the Afvalfonds awards for recyclable packaging.
---